Bam Bam joins Kumho V8 Touring Car Series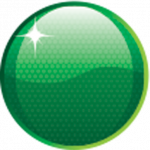 Paul Morris Motorsport's 'Bam Bam' chassis is the latest V8 Supercar to join the growing Kumho V8 Touring Car Series.
The Shannons Nationals presented by Hi-Tec Oils class is having its third round at Eastern Creek Raceway this weekend, with a 19 car field taking to the track today for pre-event practice.
BAM BAM will be raced by new owner Paul Pennisi. The long-time Saloon Car competitor recently bought the car from Smiths Trucks, which campaigned the car in the V8 Supercars Development Series and the V8 Supercars Championship endurance races with a variety of drivers including Lee Holdsworth.
The car, which was originally debuted in 2002 by Paul Morris as a VX, will compete in Smiths Trucks colours this weekend, with backing from Premium Showers and Robes.
Pennisi had hoped to shake the car down at Calder Park on Monday, but did not complete a lap due to wet weather.
"My goal this weekend is to be inside the top ten," said Pennisi.
"I've had renowned Supercar engineer Les Small go over the car with a fine tooth comb, and apart from a new bladder and a few standard maintenance things, we're ready to go – I can't wait."
This weekend will see a resumption of the battle between title contenders Scott Loadsman (Beautiful Tiles Commodore VY) and Chris Smerdon (Smerdon Racing Falcon BA), with just one point separating the pair after the opening two rounds at Wakefield Park and Mallala.
Terry Wyhoon (Lubrimaxx Falcon BA) sits third in points, 40 down on Loadsman, and is also expected to figure strongly across the weekend's three races.
CLICK HERE for this morning's news story on the new deal between the Shannons Nationals and Hi-Tec Oils
See below for the full Kumho V8 Touring Car entry list
| | | | | |
| --- | --- | --- | --- | --- |
| No. | SPONSOR | COMPETITOR | DRIVER | VEHICLE |
| 5 | Australian Custom Moulders | Hansen Pty Ltd | Matthew Hansen | Commodore VY |
| 6 | Valley Longwall Int'l/Werner Eng | Bevan Garioch | Nathan Garioch | Falcon BA |
| 7 | Poll Performance | Jim Pollicina | Jim Pollicina | Commodore VY |
| 8 | Steve Ingwersen Painting | Steve Ingwersen | Steve Ingwersen | Commodore VX |
| 11 | MrHDT Race Cars/Engines | Sean Fardell | Sean Fardell | Commodore VX |
| 21 | Century 21 Hazelbrook | Chris Delfsma | Chris Delfsma | Falcon AU |
| 22 | SA Tractors/Retro Blast | Isidoro Ambrosio | Dean Kovacevich | Commodore VY |
| 23 | Valley Longwall Int'l/Werner Eng | Bevan Garioch | Justin Garioch | Falcon BA |
| 25 | Carrington Equipment Grp | Terry Wyhoon | Michael Hector | Ford Falcon BA |
| 26 | JCV Automotive | John Vergotis | John Vergotis | Falcon AU |
| 31 | Derrick Hocking | Sydney Star Racing | Derrick Hocking | Commodore VY 06 |
| 33 | Voight Contracting | Sydney Star Racing | Steve Voight | Commodore VY |
| 39 | Smerdon Racing | Chris Smerdon | Chris Smerdon | Ford Falcon BA |
| 46 | Premium Showers & Robes | Paul Pennisi | Paul Pennisi | Commodore VY |
| 49 | Lubrimaxx | Terry Wyhoon | Terry Wyhoon | Ford Falcon BA |
| 50 | CEG Rental | Mark Shepherd | Mark Shepherd | Ford Falcon BA |
| 62 | Beautiful Tiles | Scott Loadsman | Scott Loadsman | Commodore VY 05 |
| 81 | Cavalier Homes Barossa | Michael Bartsch | Michael Bartsch | Falcon AU |
| 98 | MacArthur Truckserve | Sydney Star Racing | Aaron Tebb | Commodore VY |