Atkinson on a high heading to NZ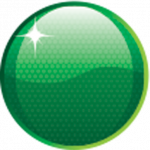 After dominating the first half of this year's FIA Asia-Pacific Rally Championship, Chris Atkinson heads to New Zealand for this week's fourth round of the series in the lead of the drivers' standings and his Proton team on top in the manufacturers' championship.
The International Rally of Whangarei will plunge Atkinson and Perth-based Scotsman Alister McRae into the middle of a Kiwi winter, but they don't mind in the slightest. The North Island roads which make up the fourth round of the FIA Asia-Pacific Rally Championship are, quite simply, some of the best on the planet. The heavily cambered stages allow the drivers to slingshot their cars through the corners, carrying more speed than ever before.
With two wins from three starts this season, Atkinson is ready for the battle ahead. The Australian could have arrived with a 100 per cent record, after dominating the early stages of APRC round two in his Queensland.
"We arrive at this event on a high, having won last time out in New Caledonia and leading the championship," said Atkinson.
"The roads in New Zealand definitely favour the Super 2000 car. One of the areas where the Proton works really well is in the weight transfer over the top of the road; because the cars is quite light, you can move it about more than with a heavier Group N car.
"I love the roads in New Zealand; they're fantastic; they really reward attacking driving. The other good thing is that there's nothing between you and a good time: the roads are so smooth; it's pretty unusual to have a rough section on this event. The competition from the local drivers is always really tough on this event and this year will be no exception."
As well as the Asia Pacific Rally Championship regulars, stiff competition will also come from Kiwi hotshot Hayden Padden whose major focus in 2011 is the Production Class World Rally Championship in a Subaru WRX. His older Mitsubishi Lancer Evo IX will be campaigned by Australian WRC Academy driver Brendan Reeves.
A total of 31 crews are registered in the Asia Pacific Rally Championship segment of the International Rally of Whangarei.