Australian gets X Games chance in LA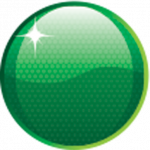 Australian freestyle motocross rider Robbie Maddison will compete on four wheels at the X Games in Los Angeles later this month.
Maddison will drive a Rhys Millen Motorsport prepared all-wheel drive Hyundai Veloster in the rallycross component of the multi-sport event.
Best known for his world record-breaking feats on two wheels, Maddison is equally adept on four – winning the 'Red Bull Race-Off' at the Australian Formula One Grand Prix in March.
The specially built Hyundai Veloster that Maddison will drive is the second of three vehicles built by RMR for the US-based Global Rallycross Championship.
"We transformed the Veloster's lightweight, rigid architecture into a rally car with an engine producing 500 horsepower and 600 lb-ft of torque," said team owner Rhys Millen.
The car features a fully stripped, seam-welded and caged body shell, with carbon/Kevlar body panels enabling the weight to drop to just over 1200kg.
Hankook has supplied special racing tyres, which are fitted in a 245/40R18 size to custom 18-in HRE wheels.
A rallycross race consists of five rally-style vehicles, all starting at once, racing on a mixed circuit of tarmac and gravel.
Unusually, the X Games circuit will use several streets in downtown Los Angeles, part of which will be covered in dirt and feature a 20 metre gap jump.
All vehicles must also complete a 'Joker' lap – where they take a detour over the jump – at some point during the race, throwing an unpredictable element into the mix.
Maddison says he is aiming to win.
"I'm so grateful for the opportunity RMR is giving me at X Games this year," he said.
"Coming off my win in the Red Bull race-off against David Coulthard at the Melbourne round of the F1, my plan is to give the rally everything I have once I get behind the wheel of the Hyundai Veloster.
"I'm confident I can be a top contender and I'm itching to get behind the wheel."