Team BRM plans Carrera Cup expansion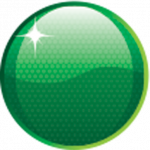 South Australian squad Team BRM is aiming to run up to three entries in the Carrera Cup Australia Championship next season.
Team BRM is having its first season in tin-top competition this year, with Briton Ben Barker stepping up to the all-Porsche class after taking the outfit's sixth Australian Formula 3 Championship title in 2010.
Barker scored pole position in Round 2 at Barbagallo, and currently sits seventh in the championship standings after placing fifth overall in Townsville last weekend.
With the team having proved its competitiveness in the class, team principal Mark Rundle is currently working on growing the team for next season.
"We're definitely keen on expanding," Rundle told Speedcafe.com.
"We obviously went into this year with the plan just to run the one, mainly because it's our first time with sedans and with Porsche, so we needed to focus on one and get that right.
"We're currently ahead of where we thought we'd be, so next year we're keen on running at least two if not three.
"The ideal plan would be to run another car alongside the existing one with another up and coming driver in it and a third car for an Elite (Carrera Cup's non-professional class) level driver who wants to go out and have fun as well as being able to use our other drivers to improve.
"I've spoken with a couple of guys from that Elite level that are considering Carrera Cup for next year.
"I've also been talking to some existing car owners about getting access to a second car for a young guy, and I've been talking to at least two or three young guys about next year as well, so there's interest on all fronts.
"It's obviously very early days, but we'd like to have things sorted within the next two or three months so we can get some testing done before the end of the year."
Team BRM will be out in force at Eastern Creek this weekend, with its Formula Ford and Formula 3 programs racing at the Shannons Nationals event.
The team won the most recent round of the F3 Championship at Hidden Valley after completing a deal with Kristian Lindblom just 40 minutes prior to the opening practice session.
According to Rundle, the two parties are still working on a deal for this weekend.
"He's as keen as mustard to come back and finish the year off," said Rundle of Lindblom.
"Darwin was a one-off, but because of the cancelled race at Winton (due to weather), he's only 11 points off the championship lead.
"He's working hard on finding the budget, and we're still hopeful he may be in the car this weekend at Eastern Creek, but it's very difficult."