Ricciardo aiming to close gap to Liuzzi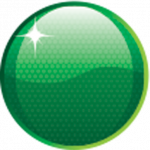 Daniel Ricciardo will head into his second Formula One Grand Prix at the Nurburgring hoping to close the gap to Hispania team-mate Tonio Liuzzi.
Despite out-pacing the experienced Italian in two of the three practice sessions across the weather-interrupted weekend, Ricciardo's best qualifying effort fell 0.28s shy of his team-mate's benchmark.
Liuzzi and Ricciardo went on to finish 18th and 19th respectively in the race – the last of the classified runners.
Ricciardo said he had been pleased just to see the chequered flag at Silverstone.
"It was nice to get the laps, which I think was the most important thing for me for experience," he said of his race.
"Understanding the tyres, the pit stops and the strategy, it's really very complex and something I've never really done before, so in this respect I think it was a step forward.
"I was quite a bit off the other competitors but I think that, as I learn, I will get a bit closer. I also need to try and manage the blue flags a bit better, it's not easy.
"Wednesday was a big introduction to Formula 1, meeting the team and making the seat, it was never going to be easy or perfect but to finish the race is a good result for us.
"My expectations for the next race are to learn and move forward, to be a bit closer to Tonio in qualifying and to try and close the gap in the race, I think that is a good target for now."
While it is expected that Ricciardo will move into a race drive with Toro Rosso next season, team principal Franz Tost has insisted that Red Bull has yet to make a decision on the Italian squad's 2012 driver line-up.
CLICK HERE for the full story