Poles qualify for World Cup Final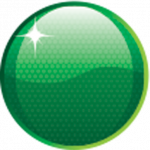 Poland have joined Denmark in this weekend's Speedway World Cup final after an emphatic Krzysztof Kasprzak led victory in the qualifier held at King's Lynn in England.
Kasprzak was supreme in scoring the maximum of 15 in what was often a bruising encounter.
Scoring 62 points they defeated England, a surprising Russia and the Czech Republic to earn a berth in the final to be conducted on home soil in Gorzow.
Hosts England will now go into the Race Off on Thursday (Friday morning Australian time) against Australia, Russia and the Swedes.
British skipper, Chris Harris walked away with 16 points, however his countrymen couldn't back him up, the host for the second qualifying meeting ending the night on 49 points.
The Russians waited until the final moment to qualify, pipping the more favoured Czechs by a solitary point with their 21. The Russians always provide spectacular entertainment and could be a thorn in the side of the bigger teams in Thursday's play off.
The Poles will now enter Saturday's final as resounding favourites – given the Final is to be held in Poland.
Working in the remaining teams' favour is that the last chance race off will be held on the same track as the final, giving them another meeting to build data for the battle for the Ove Fundin Trophy.