Q&A with V8 CEO Martin Whitaker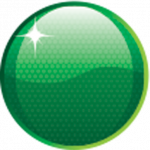 V8 Supercars announced its new commission at Townsville yesterday, made up of three team representatives (Tim Edwards, Brad Jones and Ross Stone), two V8 Supercars members (Martin Whitaker and Shane Howard) and an independent (Chris Lambden).
The commission will be chaired by Mark Skaife, who will not take the his position until after Bathurst this year – his final competitive V8 race while commission chairman.
Team owner Todd Kelly is the alternate board member, while motorsport manager Adam Perry is the commission's observer.
The commission will report directly to the board (made up of team owners Roland Dane and Brad Jones, Archer Capital's Andrew Gray and Brad Lancken and chairman Tony Cochrane).
THE FINAL RACE OF THE 2023 REPCO SUPERCARS CHAMPIONSHIP ON ONE OF THE WORLD'S BEST STREET CIRCUITS. GO ALL IN AT THE VAILO ADELAIDE 500, CLICK HERE TO BUY TICKETS
Speedcafe.com's Grant Rowley caught up with V8 Supercars CEO, Commissioner Whitaker, for a debrief.
SPEEDCAFE: Talk to us about the new commission, revealed on the weekend …
MARTIN WHITAKER: I think it's a really good move, and not before time. I think it's exactly what we need. It gives us an opportunity to differentiate between the board and the sport itself. Boards should be there to give direction and manage the sport, and at the same time, the commission is there to make sure the commission there is to make sure that everything is managed at that level in terms of the sport side of the way in which we go about our business.
The first meeting as you know was on Thursday, and I think it was conducted in absolutely the right way – a set agenda, got through it in a proper timeline and got some really good ideas and decisons taken.
Those then get elevated up to the board for rubber stamping.
SPEEDCAFE: You were involved in the final year of the old board regime. How different will the new board/commission set-up be?
WHITAKER: I think it's difficult to compare the two. The old board was really deciding on every single thing and there were some large agendas.
In our meetings, there was a lot of activity in what was a relative short period of time – we would try and get through so many issues in a sport which is growing rapidly. It's important that we have identified the issues we had and introduced the commission platform.
SPEEDCAFE: Was the commission instigated by the new owners of V8 Supercars?
WHITAKER: No, this has been in the pipeline for some time. It was a very important for us to implement this, and I think we've done to very well.
I think that makes a lot of sense, and from what we saw on Thursday, I think we're on the winner. We have some good sensible heads around the table and I think it will make a difference going forward.
SPEEDCAFE: Chris Lambden's position on the commission appears to be a left of field choice. He is a former racer, journalist and publisher. What's his role?
WHITAKER: Chris is there as an independent. Take the F1 commission as an example. I used to sit on them, and there were people there from the teams, the FIA, the sponsors and, engine manufacturers – therefore you have a broad spectrum of the sport, but some who may not necessarily be involved from a day-to-day basis.
They can take a view from the outside looking in, and I think that's important and that's exactly what Chris will do.
SPEEDCAFE: The Fujitsu V8 Series will also have a greater say as well …
WHITAKER: We spoke to all the development series team owners over the weekend and made it very clear that this is a great opportunity for them to elevate some of their own issues that they want to have discussed at the commission.
They will now work on identifying a representative to speak on their behalf.
So all these things make for a sensible, progressive, proactive and genuinely worthwhile move. It will help us considerably in this period where we are going through enormous growth.
SPEEDCAFE: When the Fujitsu Series members nominate a member, how will they feature in commission meetings?
WHITAKER: We will invite them to make a presentation to the commission at various stages.
SPEEDCAFE: On occasion, the Fujitsu Series guys have said they've felt alienated from V8 Supercars. With the category's growth, how do you see the Fujitsu Series fitting in?
WHITAKER: It's going to have increasing importance. Lets face it, from what I can see, and this is from a very short view that I've had of the series, it has gone in peaks and troffs – good numbers one year, not so good the next year.
Importantly, we need to keep it where we are. The Development Series, as the name suggests, is a series where you develop young drivers, and it's also a good opportunity to develop new sponsors, and it's going to be increasingly important as we have the Car of the Future come through.
There is going to be a lot of key things for us to discuss and get right. It's a very important series for us.