Denyer to return to Fujitsu Series at QR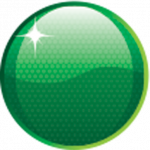 Grant Denyer is set to give the Shannons Mars Racing Commodore VE an early debut in the Fujitsu V8 Series at Queensland Raceway.
The television personality – the host and lead driver of the 'Shannons Supercar Showdown' entry for the Supercheap Auto Bathurst 1000 in October – is likely to get race laps in the car at Queensland Raceway next month.
The Shannons Mars entry will be a fifth Kelly Racing car and is part of the new reality TV program, finding a new young racing talent to partner Denyer at Bathurst.
Kelly Racing boss Todd Kelly says that it will be key for Denyer and the fifth car team to get experience before 'The Great Race.'
"Grant's been out of a car for quite a while, so he's quite keen on doing a couple of kilometres before Bathurst," Kelly told Speedcafe.com.
"We're also quite keen on giving the crew, who are going to be on that team, a run together.
"If we can pull that together, we'll definitely stick him in for Queensland."
Kelly admits the workload of adding the fifth entry has been heavy, but is comfortable with the way the team has come together.
"It is more work, but it sort of syphons into the different departments, and everyone does a bit extra, but we've tried not to throw it in there and say "guys, deal with this," Kelly said.
"We've hired extra people, we've got people who we've used on sub-contract in the past, so we've got enough people to run that fifth car without pulling people out of the wood work that we've never dealt with before. It's really not that big a deal."
The Fujitsu V8 Series will support the V8 Championship at Queensland Raceway on August 19-21.
Kelly says that running a Fujitsu V8 Series entry full-time next year would be feasible, but is some way from being confirmed.
"We'd need to have a real good think about how we go about that," he said.
"It's a bit different running a full season in a Fujitsu car. We're certainly capable of doing it, and we're interested in running a car in the DVS, either with Grant or even one of these contestants. It's something that we'll look at, but we haven't got very far down the track with it."
The search for Denyer's Bathurst team-mate on the Shannons Supercar Showdown will kick off on Sunday, July 24 at 4.30pm on 7mate.