Aidan Wright impresses in Italy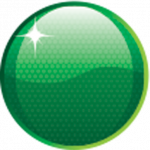 Australian Aidan Wright showed that he has what it takes to mix it with the world's best kart racers during the opening round of the CIK-FIA Under 18 World Karting Championship at Ortona, Italy on the weekend.
After qualifying 31st fastest on Saturday morning Wright secured three top ten finishes in three of his four heat races to start the opening pre-final from 15th position.
The 16 year-old made the most of his opportunities during the opening pre-final to finish in 12th. Unfortunately, the second-reverse grid, pre-final didn't go quite as planned. After lining up 19th, the Queenslander made some forward movement during the early running only to suffer a carburetor issue mid-race dropping him to 29th place at the chequered flag.
After starting 22nd for the 19-lap final around the 1.6km circuit, the Cairns teenager clawed his way up the order to be knocking on the door of a top ten finish with a handful of laps remaining before crossing the line in 12th place.
"I came here with the aim of finishing inside the top ten, so to finish only two places outside of that in a field of 83 drivers is a pretty good feeling," said Wright, who was racing on international soil for the first time in his career on the weekend.
"With the engines, tyres and fuel all being tightly controlled it made for some very close racing. If someone tried to make a hairy move into a corner it could really cost them, you had to make the most of every opportunity that came your way.
"To have a finish like this in the opening round has given me a lot of confidence for my next race in Australia in a couple of weeks time at Newcastle and also the next round of this championship in France next month."
British driver Matthew Graham was shuffled off the track mid race before fighting back to claim the win ahead of Italian Federico Savona and Finish driver Pyry Ovaska.
The next round of the championship will be held at Essay in France on the final weekend in August (27/28).