Harris scores perfect result at Townsville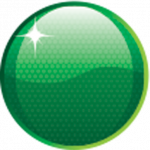 VIP Petfoods racer Ryal Harris claimed the honours in the Auto One V8 Utes Series at Townsville today.
The former karter claimed the Armor All Pole Award before taking the Race 1 win where he set a new lap record.
The Gold Coaster's Ford was just faster than Chris Pither's Ice Break Holden in qualifying, with David Sieders, Ryan Hansford, Grant Johnson, Kim Jane, Nathan Pretty, Cameron McConville, Charlie O'Brien and Andrew Fisher rounding out the top 10.
In the race, Harris led off the start and was untouchable. By the second lap, he increased his lead by almost three car lengths and was never threatened.
"I'm really happy with my result today, it was great to get some extra points on the board and hopefully by the end of the weekend my VIP Petfood's Ford will be leading the series," he said.
While first place was the domain of Harris, the battle was on for second with David Sieders fending off an early challenge from Pither to take second.
Pither would eventually succumb to braking issues and slowly drifted back through the field to end in sixth.
Monster Energy backed driver Nathan Pretty drove well to come home in third from seventh on the grid, passing Johnson and Bob Jane T-Marts driver Kim Jane, both ended the race in fourth and fifth respectively.
Cameron McConville's extra track time in the Fujitsu Supercar Series this weekend payed off – the Bundaberg Racing driver posted seventh for the race ahead of Auto One Wildcard driver Dean Canto in eighth.
Rhys McNally moved through the field from 14th to end in ninth, however the Stratco Racing backed driver was hit with an 11 series point penalty for spinning Andrew Fisher around.
Truckline Racing's Ryan Hansford started on grid position four, however struggled with gear box issues, which dropped the rookie back to 10th.
Races 2 and 3 of the V8 Utes will be held tomorrow.