Australian race to replace Symmons Plains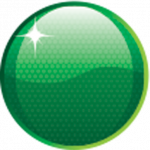 Tasmania's recently axed V8 Supercars race meeting will be replaced with an Australian event – not a new international race – says category chairman Tony Cochrane.
It was confirmed two weeks ago that the Tasmanian government will be released of its funding commitment to the Symmons Plains event at the end of this year – coinciding with a deal that will see the AFL team the North Melbourne play two games per year in Hobart.
In his first public address since announcing the new V8 Supercars event at the Austin, Texas circuit last week, Cochrane explained to assembled media in Townsville that any criticism for loss of the Symmons Plains round should fall on the Tasmanian Government and not V8 Supercars.
"If we don't go to Tasmania, then the Tasmania round will be replaced with another round in Australia," Cochrane said.
THE FINAL RACE OF THE 2023 REPCO SUPERCARS CHAMPIONSHIP ON ONE OF THE WORLD'S BEST STREET CIRCUITS. GO ALL IN AT THE VAILO ADELAIDE 500, CLICK HERE TO BUY TICKETS
"It is not, and has not, and has never been contemplated, to be replaced by an international round. The international rounds are being added to the calendar as we've proven with the announcement of Texas."
Cochrane confirmed that Symmons Plains will be replaced with another Australian race meeting, but would not be drawn on whether a street circuit or permanent track would be used.
"I'm open minded on this. I'm not hung up on whether it is one or the other," he said of the catgory's preference for a street or permanent circuit.
"I understand if you're a purist, street races are akin to burning down an effigy of someone famous, but the truth is, and this event (Townsville) proves it – if we didn't have a street race in North Queensland, North Queensland would have never had an event. No government would spend $40 million dollars on a motorsports facility for one event a year.
"Street races have the unique way of taking ordinary people and giving them a chance to become real motorsport fans – whether they become V8 Supercars fans, that's a secondary part of the question.
"Permanent circuits, we're doing everything we can to do permanent circuits on side in Australia. We've given Winton a long-term contract, we've given Queensland Raceway a long-term deal, but we're trying to make Australian circuits get cranked up and getting them motivated about improving their lot.
"We've been very successful in Perth. We've helped the WASCC get $15million, and they wouldn't have got it out of the government without us, so we're pretty flexible.
"I actually hoped that we'd go to Tasmania, but I don't run Tasmania."
If the race was to switch to a permanent circuit, the only Australian circuit without a current V8 event is Eastern Creek. The only other way the V8s could race at a permanent track is if they hold two events at one of the existing tracks.
Cochrane explained how he saw the government dealt with V8 Supercars' event in Tasmania.
"We were asked back in November by the then-Premier to do a three-year deal, and we did. That deal was signed," he said.
"In February of this year, we were approached to cut it back to a one-year deal for this year, which we reluctantly agreed to do. They said they had huge financial troubles in the fair state of Tasmania.
"Subsequent to that, they came out and announced that they had done a new AFL deal with Hobart at $600,000 per round. We, rightfully think that that's where our money had gone.
"So when the Premier says that V8s are "sabre rattling" we've done nothing with comply with what they wanted. They wanted a three-year deal, we signed a three year deal, they wanted to change that to a one-year deal, we reluctantly agreed to change it. That's all we have at the moment – this is our last event in Tasmania to the best of my knowledge.
"I'm bitterly disappoint for our fan base down there. I think it's completely unjust the way it has been handled, but I have no say over the fair state of Tasmania. That is totally in the hands of the politicians in Tasmania."
Races 14 and 15 of the 2011 V8 Supercars Championship will take place in Townsville this weekend.
The Falken Tasmania Challenge at Symmons Plains Raceway is scheduled for November 11-13.
See below for Speedcafe.com's Townsville V8 Race Guide