Thompson fastest in Townsville Fujitsu practice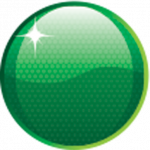 Andrew Thompson has led the way on the opening day of practice for Round 3 of the 2011 Fujitsu V8 Supercars Series in Townsville.
The Monster Energy Triple Eight Commodore driver topped both of the 40 minute sessions, with his best time of 1:13.49s set with just four minutes to go in Practice 2.
Walkinshaw Racing's Coates Hire entry of Nick Percat was 0.36s adrift in second place, with the former Australian Formula Ford Champion narrowly avoiding disaster during a big slide through the fast Turn 10 sweeper in the afternoon.
Cameron McConville (Eggleston Motorsport) and Daniel Jilesen (R&J Batteries GMR) joined Percat in setting late flyers to be third and fourth respectively, edging out the ABC Towing Commodore of Marcus Zukanovic.
THE FINAL RACE OF THE 2023 REPCO SUPERCARS CHAMPIONSHIP ON ONE OF THE WORLD'S BEST STREET CIRCUITS. GO ALL IN AT THE VAILO ADELAIDE 500, CLICK HERE TO BUY TICKETS
Zukanovic had been third fastest in the morning session despite differential and brake problems, and spent much of the afternoon running second on the leaderboard behind the dominant Thompson.
Andrew Jones (Flexi Hire BJR), Paul Morris (The Love Machine PMM), David Russsell (Team Jayco MWR), Todd Fiore (Flexi Staff Triple F) and Geoff Emery (AC Delco GMR) rounded out the top 10.
Scott McLaughlin's afternoon session lasted just seven minutes before the Fujitsu backed Stone Brothers Racing Falcon of Scott McLaughlin  came to a halt on the circuit with an engine problem, bringing out the red flags.
Jack Perkins (Supercheap Auto Sonic Motor Racing Services) did not turn a lap in the afternoon following a collision with Lindsay Yelland's Eggleston Motorsport VZ in Practice 1.
Perkins and the remainder of the 28 car field will return to the track tomorrow morning at 9:35 for qualifying.
See below for the combined result for Practice 1 and 2
| | | | | | |
| --- | --- | --- | --- | --- | --- |
| 1 |  Triple Eight Race Engineering | Andrew Thompson | Holden Commodore VE | 1:13.4851R | |
| 2 |  Coates Hire Racing | Nick Percat | Holden Commodore VE | 1:13.8432 | 0:00.3581 |
| 3 |  Eggleston Motorsport | Cameron McConville | Holden Commodore VE | 1:14.6573 | 0:01.1722 |
| 4 |  R&J Batteries/EarthEx/KingGee | Daniel Jilesen | Holden Commodore VE | 1:14.7089 | 0:01.2238 |
| 5 |  Midway Concrete&Garden Supply | Marcus Zukanovic | Holden Commodore VE | 1:14.8836 | 0:01.3985 |
| 6 |  Flexi Hire Racing | Andrew Jones | Holden Commodore VE | 1:14.9028 | 0:01.4177 |
| 7 |  The Love Machine | Paul Morris | Holden Commodore VE | 1:14.9404 | 0:01.4553 |
| 8 |  Team Jayco | David Russell | Ford Falcon BF | 1:15.0765 | 0:01.5914 |
| 9 |  Flexi Staff | Todd Fiore | Ford Falcon BF | 1:15.1305 | 0:01.6454 |
| 10 |  AC Delco/Simworx/NDD | Geoff Emery | Holden Commodore VE | 1:15.1859 | 0:01.7008 |
| 11 |  Mad Croc Energy | Robert Cregan | Ford Falcon BF | 1:15.1972 | 0:01.7121 |
| 12 |  Go Karts Go | Aaren Russell | Ford Falcon BF | 1:15.2415 | 0:01.7564 |
| 13 |  Fastaz Motorsport | Taz Douglas | Holden Commodore VZ | 1:15.3881 | 0:01.9030 |
| 14 |  Go Karts Go | Drew Russell | Ford Falcon BF | 1:15.5178 | 0:02.0327 |
| 15 |  Bob Jane T-Marts | Rodney Jane | Ford Falcon FG | 1:15.5811 | 0:02.0960 |
| 16 |  Team Jayco | Tim Blanchard | Ford Falcon BF | 1:15.6281 | 0:02.1430 |
| 17 |  Wilson Security Racing | Dale Wood | Holden Commodore VE | 1:15.6412 | 0:02.1561 |
| 18 |  Fujitsu | Scott McLaughlin | Ford Falcon BF | 1:15.6824 | 0:02.1973 |
| 19 |  Simpro Software/Master Elect. | Ashley Walsh | Ford Falcon BF | 1:15.7309 | 0:02.2458 |
| 20 |  Simpro Software/Master Elect. | Chaz Mostert | Ford Falcon BF | 1:15.9426 | 0:02.4575 |
| 21 |  Sportsalive.com / AFS | Tony Bates | Holden Commodore VE | 1:16.0228 | 0:02.5377 |
| 22 |  Team Tom Supporters Club | Tom Tweedie | Ford Falcon BF | 1:16.1506 | 0:02.6655 |
| 23 |  Tricor/EarthEx/Drill Pro Srvs | James Brock | Holden Commodore VE | 1:16.8660 | 0:03.3809 |
| 24 |  City of Townsville/Bisley | Colin Sieders | Ford Falcon BF | 1:17.7042 | 0:04.2191 |
| 25 |  Bob Jane T Marts/Supercheap | Jack Perkins | Ford Falcon BF | 1:17.7523 | 0:04.2672 |
| 26 |  NCSS | Aaron McGill | Ford Falcon BF | 1:18.3121 | 0:04.8270 |
| 27 |  Formula Tech/Interquip Racing | Brett Stewart | Holden Commodore VE | 1:19.6063 | 0:06.1212 |
| 28 |  Eggleston Motorsport | Lindsay Yelland | Holden Commodore VZ | 1:20.4940 | 0:07.0089 |
See below for Speedcafe.com's Townsville V8 Race Guide