Steve Owen fastest in Townsville Practice 3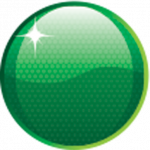 VIP Petfoods Racing's Steve Owen has set the fastest time in the first 'all-in' practice session for the Sucrogen Townsville 400.
Owen set a best time of 1:13.66s halfway through the session – eventually ending the 30 minutes 0.19s clear of TeamVodafone's Jamie Whincup.
A late effort put Garth Tander (Toll HRT) third, ahead of Greg Murphy (Pepsi Max Crew), Mark Winterbottom (Orrcon Steel FPR), Paul Dumbrell (The Bottle-O Racing), Russell Ingall (Supercheap Auto Racing), Steven Johnson (Jim Beam Racing), Will Davison (Trading Post FPR) and Tony D'Alberto (Wilson Security Racing).
The red flag appeared just five minutes into the session when Warren Luff's Gulf Western Oil Commodore stopped on the circuit.
THE FINAL RACE OF THE 2023 REPCO SUPERCARS CHAMPIONSHIP ON ONE OF THE WORLD'S BEST STREET CIRCUITS. GO ALL IN AT THE VAILO ADELAIDE 500, CLICK HERE TO BUY TICKETS
The day's final practice session will kick off at 14:35 local time.
See below for the full Practice 3 result
| | | | | | |
| --- | --- | --- | --- | --- | --- |
| 1 | VIP Petfoods | Steve Owen | Holden Commodore VE2 | 1:13.6576 | |
| 2 | TeamVodafone | Jamie Whincup | Holden Commodore VE2 | 1:13.8460 | 0:00.1884 |
| 3 | Toll Holden Racing Team | Garth Tander | Holden Commodore VE2 | 1:13.9019 | 0:00.2443 |
| 4 | Pepsi Max Crew | Greg Murphy | Holden Commodore VE2 | 1:13.9207 | 0:00.2631 |
| 5 | Orrcon Steel FPR Falcon | Mark Winterbottom | Ford Falcon FG | 1:13.9660 | 0:00.3084 |
| 6 | The Bottle-O Racing Team | Paul Dumbrell | Ford Falcon FG | 1:13.9878 | 0:00.3302 |
| 7 | Supercheap Auto Racing | Russell Ingall | Holden Commodore VE2 | 1:14.0045 | 0:00.3469 |
| 8 | Jim Beam Racing | Steven Johnson | Ford Falcon FG | 1:14.0205 | 0:00.3629 |
| 9 | Trading Post FPR Falcon | Will Davison | Ford Falcon FG | 1:14.0384 | 0:00.3808 |
| 10 | Wilson Security Racing | Tony D'Alberto | Ford Falcon FG | 1:14.0855 | 0:00.4279 |
| 11 | Jana Living Racing | Jason Bargwanna | Holden Commodore VE2 | 1:14.1397 | 0:00.4821 |
| 12 | TeamVodafone | Craig Lowndes | Holden Commodore VE2 | 1:14.2236 | 0:00.5660 |
| 13 | Fujitsu Racing GRM | Lee Holdsworth | Holden Commodore VE2 | 1:14.2360 | 0:00.5784 |
| 14 | Lucky 7 Racing | Tim Slade | Ford Falcon FG | 1:14.2421 | 0:00.5845 |
| 15 | Toll Holden Racing Team | James Courtney | Holden Commodore VE2 | 1:14.3033 | 0:00.6457 |
| 16 | Jack Daniel's Racing | Rick Kelly | Holden Commodore VE2 | 1:14.3330 | 0:00.6754 |
| 17 | Stratco Racing | David Reynolds | Holden Commodore VE2 | 1:14.3500 | 0:00.6924 |
| 18 | Mother Energy Racing Team | Jonathon Webb | Ford Falcon FG | 1:14.4149 | 0:00.7573 |
| 19 | Gulf Western Oil Racing | Warren Luff | Holden Commodore VE2 | 1:14.4980 | 0:00.8404 |
| 20 | Jack Daniel's Racing | Todd Kelly | Holden Commodore VE2 | 1:14.5670 | 0:00.9094 |
| 21 | Team Boc | Jason Bright | Holden Commodore VE2 | 1:14.5773 | 0:00.9197 |
| 22 | Fujitsu Racing GRM | Michael Caruso | Holden Commodore VE2 | 1:14.6135 | 0:00.9559 |
| 23 | Bundaberg Racing | Fabian Coulthard | Holden Commodore VE2 | 1:14.6312 | 0:00.9736 |
| 24 | SP Tools Racing | Shane Van Gisbergen | Ford Falcon FG | 1:14.6844 | 0:01.0268 |
| 25 | Fair Dinkum Sheds Racing | Karl Reindler | Holden Commodore VE2 | 1:14.8271 | 0:01.1695 |
| 26 | Irwin Racing | Alex Davison | Ford Falcon FG | 1:14.9483 | 0:01.2907 |
| 27 | R and T Pumps | Dean Fiore | Ford Falcon FG | 1:14.9559 | 0:01.2983 |
| 28 | Jim Beam Racing | James Moffat | Ford Falcon FG | 1:15.1561 | 0:01.4985 |
CLICK HERE for Speedcafe.com's Practice 1 report
CLICK HERE for Speedcafe.com's Practice 2 report
See below for Speedcafe.com's Townsville V8 Race Guide