Noske replaces ill Richards at Townsville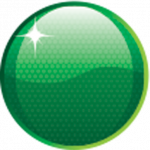 Mark Noske will make his Carrera Cup debut, replacing the ill Jason Richards in the #60 Bid4Jase.com entry at Townsville this weekend.
Noske, one of the most versatile drivers in Australian motorsport, will drive the car after Richards pulled out due to his current health status.
Porsche team owner Paul Cruickshank had put together the entry for cancer-ridden Richards to race at Townsville.
Cruickshank says that he is disappointed that Richards has been unable to make the trek north, but is pleased to have Noske represent the entry.
"Jason has been unable to drive it, which is a massive shame," Cruickshank told Speedcafe.com.
"He phoned me yesterday and said he was unable to fly up here.
"There was plenty of people to put their hand up for the drive, and John Bowe was going to do it, but we've got Mark Noske who will be a more than suitable replacement.
"There's a connection with Mark and Jason from back in the Tasman Motorsport days. We just wanted someone safe and neutral to drive the car, and Mark is one of the best guys in the country to fill in a role like this."
Noske's last motor race was in the Bathurst 1000, partnering Nathan Pretty in the #30 Gulf Western Oils Commodore VE.
Cruickshank passed on his best wishes to Richards and his family.
"He so, so wanted to drive the car, and that's why we put this deal together," he said.
"We're all thinking of him, Charlotte and his family, so I hope he enjoys this weekend's racing from the comfort of of his couch."
A selection of engineers and mechanics from New Zealand-based Triple X Motorsport have come to Australia specifically to prepare and maintain to #60 Bid4Jase.com entry.
Porsche Carrera Cup supports the Sucrogen Townsville 400 in far north Queensland this weekend.