Jim Palmer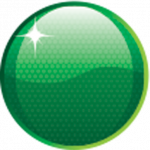 New Zealand has had its fair share of international motor sport stars; some have gone on to Formula One while others have gone on to dominate in their own country and enjoyed success in Australia as well.
Jim Palmer was one of New Zealand's most successful drivers during the height of open wheeler racing in New Zealand.
In the 1960s Palmer raced Formula Junior; he raced in the highly competitive Tasman Series and won four Gold Star championships.
Palmer started racing when he was 15, his first car was a Butler E93 with a Ford engine which he got for 500 pounds.
He started racing in some local hill climbs, sprints and the odd club event.
His interest in cars, like most, came from his father.
"My father had raced, the whole family was interested in cars," Jim Palmer explained to Speedcafe.com
"We didn't have much money so we used to pool what we had so that we could go racing.
"But essentially dad was keen on cars and that's how I got into it."
Palmer initially had an interest in sports cars, but decided that open wheelers were the way to go.
"In New Zealand, sports cars were limited and they were dying out overseas," said Palmer.
"We started with a Lotus 11and then a 15.
"We thought at the time the single seater would be better to learn in and then help us get into better cars, so we started with the (Lotus) 18 and Formula Junior."
Palmer enjoyed some strong top 10 results in those first few years, but didn't set the world on fire. Then, in 1963 Palmer was introduced to the Lotus 20B and his performances started to dramatically improve.
"I started taking racing more seriously in 1962 when we had the Lotus 20B," said Palmer.
"You see the 20B could run with the Coopers and the Masaratis, those sorts of cars.
"On some tracks it would handle really well, while on the longer courses like Wigram (in New Zealand) it would run out of puff, but we liked the car and thought we could do a lot better with it, so everything became a lot more serious."
In early 1962 Palmer enjoyed his first win at Waimate. A year later he had won the same event for the second consecutive time, then backed this up with further wins at Renwick and Mt Maunganui.
Palmer's performances saw him win his first Gold Star championship. He won the 1963/64 title then won another three, in doing so becoming the first New Zealander to win three Gold Star titles in a row.
During this time he was also competing in the renowned Tasman Series. He enjoyed two New Zealand Grand Prix podiums and was rarely outside the top five.
Competing against Australians like Frank Matich and legends of Formula One like Jackie Stewart and Jim Clark, Palmer was establishing himself as one of New Zealand's great drivers.
With a long list of impressive results Formula One beckoned, but it was not something Palmer seriously pursued, more due to a medical condition.
"I perhaps should have gone (for Formula One) but it didn't eventuate," said Palmer.
"I'll be honest I was going to drive with Bob Jane, we were both tied up with Shell and we were going to race his Repco Brabham.
"I went over and raced the Brabham at Warwick Farm for Bob and he was quite happy. To race I needed a CAMS license so I needed to have a medical, but failed my medical.
"I am long sighted in my left eye, Lex Davison was similar.
"This flattened me a little and I didn't carry on. I also had a business to run and I got married.
"Looking back it would have been nice to give Formula One a go, but you can't live in the past."
In the mid-1960s Palmer was in Europe and got to live a dream and drive a Ferrari.
"One of the highlights was driving the Ferrari at Modena with Enzo Ferrari there," said Palmer.
"There are not many Kiwis or Aussies that can say they test drove a Ferrari at Modena.
"It was their little test track, which was a funny little wiggly place.
"The only thing I regret is that mum and dad were with me and left the camera at the hotel so I didn't get any photos."
While he enjoyed a successful racing career in New Zealand, Palmer also raced in Australia and at Bathurst, a track that he set a lap record at in a Brabham car.
"I loved Bathurst, I raced the Brabham there for David Mackay," said Palmer.
"I had a dice with Frank Matich in his sports car. It was a 15 lap race, he just beat me but I got the lap record which I held for a year until Kevin Bartlett beat it.
"In those days though all the single seaters I drove never had a full harness or seat belt fitted.
"You'd come down Conrod doing 170 mile and hour, and at that last hump, which is gone now, the car would get airborne.
"It was a little scary because you were half lifted out of the seat.
"I was lucky I never really had a serious accident, but it was always at the back of your mind at Bathurst because it was a bit dodgy.
"I'd love to go around there now in a quick single seater because it looks so safe compared to what it was back then."
While he enjoyed his Bathurst run in the Brabham, his biggest result was at Bathurst in 1968. Racing for the Holden Dealer Team, Palmer teamed up with Phil West in an HK Monaro, qualified sixth and came second behind Bruce McPhee and Barry Mulholland.
"That was a good result and an event I really enjoyed," said Palmer.
"It was a shame I didn't get to race there more."
Looking back at his illustrious career, Palmer fondly remembers his time in the Tasman Series and the people he's met and raced against over the years.
"The little Lotus 32 was a good little car, we had some good races, I remember having a dice with Jackie Stewart at Warwick Farm," said Palmer.
"We were at it for about half the race then he passed me.
"We also had a Brabham car that we bought off Jack. In this I had a really good go with Frank Gardiner at Wigrum one year.
"I slowly caught him and passed him, I always regarded him as a hell of a good driver and a good fella.
"The memories I have of those Tasman years are pretty special. We all raced hard, but enjoyed each other's company and gave one another a helping hand."
In the early 1970s after so much success, but with potentially many more years of good racing still ahead of him, Palmer decided to retire.
"I got married when I was 28, that's when I retired," said Palmer.
"I had my business; we had a mortgage and then started a family. I had more important priorities."
Throughout his life, Palmer, who was born, bred and still lives in Hamilton, has been involved in the automotive industry running car dealerships, something he still does now.
"We've scaled it down a bit, we used to sell new cars, but it's just used cars now," said Palmer.
"There are 70 to 80 cars on the lot, some of which we import from Japan, which you can't do in Australia.
"I also invest in commercial property which I buy and sell. "I'm doing okay compared to others and I'm still enjoying life.
"I live and work in Hamilton, which is where I've been my whole life.
"I'm only a couple of blocks down from the Hamilton V8 street circuit an event I get to go to each year. It's an enjoyable event; I get to catch up with a few people."
Like most racers Palmer still keenly watches motorsport, including V8 Supercars.
"I still follow motorsport all over the world," said Palmer.
"I follow the Kiwis and the Aussies racing overseas, they are doing very well.
"We watch all the races, we watch all the V8 races, it's in your blood so I'm always interested."