Jamie Whincup storms to the top in Practice 4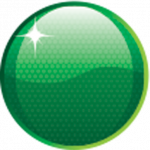 Jamie Whincup has ended the opening day of practice for the Sucrogen Townsville 400 with the fastest time after a highly competitive final session.
The TeamVodafone driver vaulted up the order in the final minute of the session, with his 1:12.76s lap enough to eclipse Lee Holdsworth's best by 0.18s.
Holdsworth (Fujitsu Racing) had taken the top spot away from Mark Winterbottom (Orrcon Steel FPR) barely a minute earlier, and ended the session second ahead of Craig Lowndes (TeamVodafone) and Garth Tander (Toll HRT).
David Reynolds (Stratco Racing), Winterbottom (Orrcon Steel FPR), Will Davison (Trading Post FPR), Todd Kelly (Jack Daniel's Racing), Shane van Gisbergen (SP Tools Racing) and Paul Dumbrell (The Bottle-O Racing) rounded out the top 10.
THE FINAL RACE OF THE 2023 REPCO SUPERCARS CHAMPIONSHIP ON ONE OF THE WORLD'S BEST STREET CIRCUITS. GO ALL IN AT THE VAILO ADELAIDE 500, CLICK HERE TO BUY TICKETS
James Courtney (Toll HRT) could manage no better than 19th at the end of the 30 minutes despite sitting atop the time sheets at the halfway point.
Michael Caruso was 27th fastest after a left-rear suspension failure limited the #34 Fujitsu Racing Commodore to just six laps.
Warren Luff was also limited to six laps after a return of the electrical problems that halted his car in Practice 2.
See below for the full Practice 4 result
| | | | | | |
| --- | --- | --- | --- | --- | --- |
| 1 | TeamVodafone | Jamie Whincup | Holden Commodore VE2 | 1:12.7590 | |
| 2 | Fujitsu Racing GRM | Lee Holdsworth | Holden Commodore VE2 | 1:12.9351 | 0:00.1761 |
| 3 | TeamVodafone | Craig Lowndes | Holden Commodore VE2 | 1:12.9358 | 0:00.1768 |
| 4 | Toll Holden Racing Team | Garth Tander | Holden Commodore VE2 | 1:13.1178 | 0:00.3588 |
| 5 | Stratco Racing | David Reynolds | Holden Commodore VE2 | 1:13.1404 | 0:00.3814 |
| 6 | Orrcon Steel FPR Falcon | Mark Winterbottom | Ford Falcon FG | 1:13.1426 | 0:00.3836 |
| 7 | Trading Post FPR Falcon | Will Davison | Ford Falcon FG | 1:13.1493 | 0:00.3903 |
| 8 | Jack Daniel's Racing | Todd Kelly | Holden Commodore VE2 | 1:13.3010 | 0:00.5420 |
| 9 | SP Tools Racing | Shane Van Gisbergen | Ford Falcon FG | 1:13.3031 | 0:00.5441 |
| 10 | The Bottle-O Racing Team | Paul Dumbrell | Ford Falcon FG | 1:13.3074 | 0:00.5484 |
| 11 | Bundaberg Racing | Fabian Coulthard | Holden Commodore VE2 | 1:13.3101 | 0:00.5511 |
| 12 | Mother Energy Racing Team | Jonathon Webb | Ford Falcon FG | 1:13.3293 | 0:00.5703 |
| 13 | VIP Petfoods | Steve Owen | Holden Commodore VE2 | 1:13.3952 | 0:00.6362 |
| 14 | Jim Beam Racing | James Moffat | Ford Falcon FG | 1:13.4687 | 0:00.7097 |
| 15 | Supercheap Auto Racing | Russell Ingall | Holden Commodore VE2 | 1:13.4903 | 0:00.7313 |
| 16 | Team Boc | Jason Bright | Holden Commodore VE2 | 1:13.5112 | 0:00.7522 |
| 17 | Lucky 7 Racing | Tim Slade | Ford Falcon FG | 1:13.5233 | 0:00.7643 |
| 18 | Wilson Security Racing | Tony D'Alberto | Ford Falcon FG | 1:13.6159 | 0:00.8569 |
| 19 | Toll Holden Racing Team | James Courtney | Holden Commodore VE2 | 1:13.6303 | 0:00.8713 |
| 20 | Jana Living Racing | Jason Bargwanna | Holden Commodore VE2 | 1:13.6426 | 0:00.8836 |
| 21 | Jim Beam Racing | Steven Johnson | Ford Falcon FG | 1:13.6706 | 0:00.9116 |
| 22 | Irwin Racing | Alex Davison | Ford Falcon FG | 1:13.6964 | 0:00.9374 |
| 23 | Pepsi Max Crew | Greg Murphy | Holden Commodore VE2 | 1:13.7077 | 0:00.9487 |
| 24 | Fair Dinkum Sheds Racing | Karl Reindler | Holden Commodore VE2 | 1:13.9395 | 0:01.1805 |
| 25 | R and T Pumps | Dean Fiore | Ford Falcon FG | 1:14.0073 | 0:01.2483 |
| 26 | Jack Daniel's Racing | Rick Kelly | Holden Commodore VE2 | 1:14.1990 | 0:01.4400 |
| 27 | Fujitsu Racing GRM | Michael Caruso | Holden Commodore VE2 | 1:14.2488 | 0:01.4898 |
| 28 | Gulf Western Oil Racing | Warren Luff | Holden Commodore VE2 | 1:14.2770 | 0:01.5180 |
CLICK HERE for Speedcafe.com's Practice 1 report
CLICK HERE for Speedcafe.com's Practice 2 report
CLICK HERE for Speedcafe.com's Practice 3 report
See below for Speedcafe.com's Townsville V8 Race Guide