HRT hails Ricciardo ahead of Grand Prix debut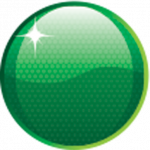 Hispania Racing Team principal Colin Kolles has described Australia's Daniel Ricciardo as 'one of the greatest talents in motorsport' ahead of the 22-year-old's Formula One race debut this weekend.
Ricciardo, a long-time Red Bull driver who has spent this season running Friday practice sessions for Toro Rosso, has been loaned to Hispania for the remainder of the 2011 season in order to gain Formula One race experience.
Kolles, who has been linked to a move to Williams in recent days, is optimistic of a 'reasonable' weekend for his backmarker squad.
"I am very proud and happy to conclude the deal with Red Bull Racing and to welcome Daniel to our team," said Kolles.
"He is one of the greatest talents in motorsport and we hope to give him a lot of mileage in order to prepare him for the future.
"Silverstone is one of the classics; it is a circuit where you need a very efficient car and where downforce is crucial.
"We hope to have a reasonable weekend in terms of performance, even though we are lacking a lot of downforce."
Hispania currently sits 11th in the 2011 Constructors' World Championship, with a best finish of 13th set by Tonio Liuzzi in the Canadian Grand Prix.
After a horrid start to the year that saw the F111 miss pre-season testing and then fail to qualify for the Australian Grand Prix, the team has shown an impressive turn of reliability in recent races, recording just one DNF between its two entries in the last six races.
CLICK HERE for Ricciardo's thoughts ahead of his Grand Prix debut
See the Silverstone Race Guide below