Matthew White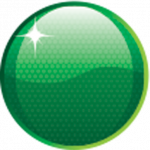 Team owner Matthew White is one of the stalwarts of the Fujitsu V8 Supercars Series, running three ex-Ford Performance Racing Falcons out of his Melbourne workshop.
The Matthew White Motorsport entries of David Russell, Tim Blanchard and Tom Tweedie sit fourth, sixth and 13th in the points standings after four races – with Jayco-backed drivers Blanchard and Russell having taken a second overall each in the opening two events.
With the likes of Andrew Jones and Cameron McConville set to add to the competitive Fujitsu field this weekend, Speedcafe.com's Grant Rowley spoke to White about the Fujitsu Series, and his planned wildcard program for Phillip Island and Bathurst.
SPEEDCAFE: This weekend is a big weekend again for the Fujitsu Series leading into the endurance races, with a lot of the main series teams giving their co-drivers mileage. Your team is one of the most affected by the influx of teams and drivers, what are your thoughts on it?
MATTHEW WHITE: I think the main series teams have got to get their drivers out there, particularly the ones that aren't currently racing and doing miles. That's great, but it's probably the execution of the idea that I've got a bit of trouble with.
At the end of the day we're meant to be competing against Development Series teams, and you find yourself up against current hardware run by current teams. We're on the back foot when we shouldn't be.
I'm all for the endurance drivers jumping in there, because they need the miles and its good for our drivers to compete against them – it's certainly sharpening them up. But it's definitely the execution of it that I think could be structured better compared to how it is now.
SPEEDCAFE: Do you think that the Car of the Future will help with that, given that the two series are likely to be running different technical rules in 2013?
WHITE: It's probably a bit early for me to comment on that, there are a lot of things that need to pan out. It will probably work in some ways but it won't in others.
The issue is, how do we or any DVS team compete against the might of Triple Eight? No teams in the main series can even do that at the moment.  I just think it defeats the intention of the series to some degree. It's either a V8 Supercar Series or a Development Series, and I think the line between the two is a bit blurred at the moment.
SPEEDCAFE: Dave and Tim have both shown good turns of speed this year, not quite threatening for wins, but thereabouts. How do you think they'll go this weekend?
WHITE: It's a tough one (to predict). We've had a test day and found a little bit, but I'm sure the opposition have too. They're both driving well, and it's really just a matter of who can maximise their car on the weekend.
We had pretty good speed there last year and have addressed a few things since that have sharpened us up even more. It's a tough field, but I'd like to think we'll be in the top three.
SPEEDCAFE: Any progression on your plans for a wildcard entry for Phillip Island and Bathurst?
WHITE: We're in discussions at the moment, and we've got a program that's pencilled together, but it needs some more ratification and for things to fall into place before we tick the box on it.
SPEEDCAFE: I guess its something that you're working hard to get wrapped up as soon as possible…
WHITE: Yeah, but it takes a long time to put these things together. The more time you've got the better organised you are and the better job you do, so it is in all our interests to get it locked in. But it is a lot to pull together and we're working pretty hard on it at the moment.
SPEEDCAFE: You said you'd only want to do it again if you could put together a decent driver line-up and give it a good go…
WHITE: Yeah, and that's been the hard part. Most of the experienced drivers are already slotted in as you'd expected, and its hard without the resources as a wildcard team. So that's delayed it a fair bit.