Coates Hire takes naming-rights of QR V8 race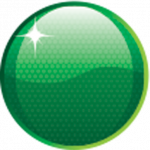 Coates Hire has stepped up its sponsorship portfolio of the V8 Supercars Championship by securing the naming rights to the Queensland Raceway event next month.
The event will be known as the Coates Hire Ipswich 300, to be held on August 19-21.
Coates Hire is already the supplier of equipment across the eight V8 Supercar managed events within Australia, and the backing of the Queensland Raceway event adds to this long-term sponsorship between the two companies.
The Queensland Raceway event will feature a unique three race format, announced last month. CLICK HERE for full details in Speedcafe.com's previous story.
Coates Hire is also the major sponsor of Nick Percat's entry in the Fujitsu V8 Series this year.
Coates Hire CEO Leigh Ainsworth said the company would further compliment its existing relationships with the naming rights sponsorship.
"As a company we are very proud to be on-board as the naming rights sponsor of the Coates Hire Ipswich 300," Ainsworth said.
"The announcement today marks an extension to our exciting partnership with V8 Supercars Australia and further aligns two very credible and strong market leading brands.
"At Coates Hire, our commitment to our customers is delivered through the professionalism, expertise and passion of our own people, many of whom, like many of our customers, are avid V8 Supercar fans.
"The Coates Hire Ipswich 300 will be promoted nationally through track signage, promotions, television advertising on Seven and through our Coates Hire Racing partnership with Walkinshaw Racing, Nick Percat and HRT."
V8 Supercars Chief Operating Officer Shane Howard said long-term sponsors such as Coates Hire were the backbone of the sport as it continues to expand in Australia and around the world.
"Coates Hire is a fantastic Australian company and incredible partner for our sport as our events portfolio expands," Howard said.
"Some of the biggest V8 Supercar events in this country would simply not happen without the great people from Coates Hire ensuring they have essential portable buildings, lighting, toilets, generators and the like.
"Coates Hire has a significant component of its business in south-east Queensland which is why an event such as the Coates Hire Ipswich 300 is a nice fit for their brand."
The Coates Hire Ipswich 300 is also supported by the Queensland Government and Ipswich City Council at the permanent Queensland Raceway Circuit which, as a traditional event, attracts almost 40,000 people over three days.