Carrera Cup welcomes new series partner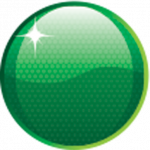 Home entertainment brand DGTEC has joined Porsche Carrera Cup Australia for 2011 and 2012.
DGTEC will be recognised as the Official Technology Partner – Audio Visual to Porsche Carrera Cup Australia.
The company specialises in television, recording and audio products.
The partnership will see DGTEC entertainment systems added to the category's Teams Lounge – a hospitality facility provided by the series at racing events.
Porsche Cars Australia Motorsport Manager Jamey Blaikie is pleased with the new involvement.
"It's exciting to have another leading brand associated with Porsche Carrera Cup Australia, highlighting the category's commercial appeal for market-leading companies throughout Australia," said Blaikie.
"DGTEC is at the forefront of its respective field, much like Porsche and the automotive industry – a good synergy between the brands."
DGTEC Business Development Manager Tony Cormick is delighted with the association between the two brands.
"DGTEC is proud to have an association with the Porsche Carrera Cup Australia," said Cormick.
"This is a great opportunity for DGTEC to showcase its leading edge audio visual technology and we are delighted that our LCD televisions and DVD recorders will be bringing all the action of the racing weekend to the Teams Lounge.
"Carrera Cup is one of the most exciting racing series in Australia and DGTEC looks forward to being a part of this fantastic category for the remainder of this season and also into 2012."
Porsche Carrera Cup Australia will compete at Townsville this weekend, supporting the V8 Supercars for the Sucrogen Townsville 400.