Auto Club returns to IndyCar calendar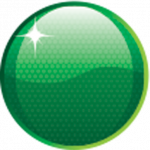 The IZOD IndyCar Series will return to California's Auto Club Speedway for a night race in 2012.
It will be the first time since 2005 that the series has competed at the 2-mile circuit.
IndyCar CEO Randy Bernard said that the return of the California circuit will add to the diversity of the series.
"We feel the time is right to bring IndyCar racing back to Auto Club Speedway," said Bernard.
"We want to maintain the diverse line-up of ovals on our schedule and the addition of Auto Club Speedway adds a great venue that was built for the high-speed, wheel-to-wheel excitement of IndyCar racing under the lights."
Stan Sport is the only way to watch every round of the INDYCAR SERIES. Click here for all the action streaming ad-free, live and on demand.
The Auto Club Speedway played host to CART from 1997-2002 and the IZOD IndyCar Series from 2002 to 2005.
The facility has been the site of two major IndyCar records. Gil de Ferran set the track record for the fastest lap at 241.426mph during qualifying in 2000. It stands as the world speed record for the fastest lap on a closed course. In 2003, Sam Hornish Jr. averaged 207.151 mph in winning the race, setting the record for the fastest race on a closed course.
"This facility was built to host open-wheel racing and Auto Club Speedway has arguably hosted some of the most exciting races in IndyCar history," said Gillian Zucker, president, Auto Club Speedway.
"We look forward to building on the area's history and tradition of open-wheel racing with new records and new races beginning in 2012."
The IZOD IndyCar Series will announce its full 2012 schedule at a later date.