Sports Sedans to return to Bathurst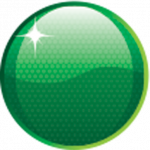 The return of Sports Sedans to Mount Panorama will highlight the support program to the 2012 Armor All Bathurst 12 Hour.
The spectacular machines have not raced at Bathurst since the early 1990s, and will return under the auspices of the NSW Sports Sedan Association, rather than the national series.
Six-time Australian champion Tony Ricciardello says he's one of several national series drivers likely to run in the event, and believes the current outright lap record held by TeamVodafone's Jamie Whincup (2:08.46s) will be under threat.
"When you consider the cars have more horsepower, are lighter, have bigger tyres and possibly a bit more aero I would expect pretty impressive times," said Ricciardello.
"The last time the cars ran there, Keith Carling (Nissan 300ZX) saw more than 315km/hr down Conrod and set a lap record that was two-seconds faster than the V8's were doing at the time, so I think the possibility of us going quicker again is pretty high.
"When you look at a track like Eastern Creek we are three to four seconds faster around there, so on a longer lap at Bathurst it could be even more.
"The challenge will be getting them across the top. They will have more grunt going up and down, but getting the cars to handle well across the top and through the Dipper will be key. It should be really exciting."
Improved Production, Saloon Cars and Formula Fords will also be seen at the 2012 Armor All Bathurst 12 Hour, with the open-wheelers having made their own return to the famed circuit last year as part of Easter's Bathurst Motor Festival.