Jim Richards samples exotic Porsche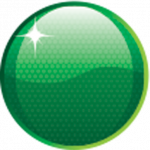 Seven time Bathurst 1000 winner and reigning Touring Car Masters champion Jim Richards returned to the hallowed grounds of Lord March's Goodwood House for the 2011 Goodwood Festival of Speed over the weekend.
After driving in the Goodwood Revival last year, Richards was invited back to drive a rare Porsche 961 – the only one of its type ever built by the famous German manufacturer.
The Porsche 961 was based on the 959 chassis, but only competed in three races before retirement. Those three races were the 1986 Le Mans 24 Hour (finishing seventh), the 1986 Daytona International Speedway and again at Le Mans in 1987. Since then, the car has rested in the Porsche Museum in Stuttgart.
Richards completed four demonstration runs of the 1.5mile hillclimb course as part of the endurance vehicle showcase, accompanied by any exotic race cars, including the Rothmans Porsche 956, Lancia LC2, 2011 Le Mans 24 Hour winning Audi R18 TDI and the stunning Mercedes Benz SLS GT3.
Richards was thrilled with his drive of the Porsche 961 in the famous historic hillclimb.
"The 961 had damage after its final Le Mans race accident and fire so Porsche restored it and here it is back on tarmac so I'm incredibly pleased to be just the fifth driver," he said.
"The first run was an introduction to the car for me and a demonstration for the motoring enthusiasts, not to go at speed. It was really good to drive, a lot nicer than I thought because sometimes the older cars are reasonably 'agricultural' to drive, but this was terrific.
"The other runs were all again demos, but I went a little faster and harder each time, bearing in mind we're not here to break any records. The cars not set up for this with wet weather tyres and you only just get out of third gear up the hill with the very tall gearing but it really is a terrific drive.
"The car has a lot of lag so it's a long wind up and at one stage going down the hill I put it in low gear to see if it had boost, but it just doesn't get boost until about five or six thousand revs and then you know you're moving.
"This has been my first time here at the festival and it's such a fantastic event which has been even bigger and better than the revival was which is hard to imagine.
"I've been amazed at the amount of Aussies who have come over for this particular event and come up to say hi, so more than the pleasure of driving the Porsche, it's been great to see so many people from my racing history and so many avid Aussie fans. When it comes down to it, we're all here to be a part of this incredible motoring event."
Richards will return to Australian shores to continue development of his Falcon Sprint in the lead in to Round 4 of the Touring Car Masters Series at the Muscle Car Masters, Eastern Creek International Raceway on September 3-4.