Morcom in 10 as Spectrum debuts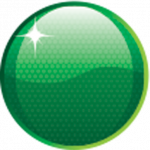 Sydney's Nathan Morcom has taken two top 10 finishes from a troublesome F2000 Championship weekend at Mid-Ohio.
The Australian Formula Ford Championship graduate qualified eighth for the seventh and eighth rounds of the series after missing two of the four practice sessions with throttle linkage issues.
With practice, qualifying and racing jammed into a tight two-day schedule, Morcom and his team were unable to fully recover from the set-back – ending the weekend with eighth and sixth place finished from the two races respectively.
"You can get away with small problems during a normal race meeting, but time was so tight here that the small problems I had turned into big problems," said Morcom.
"I'm still confident of being a frontrunner in this series if I can just get a clear run.
"There are still three race meetings to go – maybe it'll happen next time."
The Rondo backed driver now sits sixth in the points standings with 188 points – 137 behind leader Remy Audette.
The F1600 Formula F Championship Series was also in action at the Lexington circuit, and saw the Australian Spectrum chassis take two second places on debut in the class with Borland Racing Developments mechanic Mitch Martin behind the wheel.
Run by Cape Motorsports with Wayne Taylor Racing, the Honda-powered chassis proved competitive against its Van Diemen and Swift rivals, allowing Martin to trouble eventual winner Wyatt Gooden in the early stages.
"That was my first time ever on a rolling start," said Martin.
"We dropped back a bit back but managed to take the lead. Wyatt got past me in lapped traffic, while we were battling and then we couldn't catch him."