Dane and Morris negotiating joint venture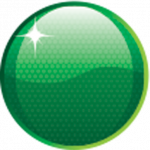 Roland Dane and Paul Morris are in discussions over a possible joint venture for 2012 and beyond that could see them create a four-car V8 Superteam.
The two V8 Supercars team owners have commenced negotiations that could see Morris's two Racing Entitlement Contracts join Dane's all-conquering Triple Eight Race Engineering squad.
Over the past two seasons, Paul Morris Motorsport has campaigned Triple Eight-designed Commodore VEs, but unlike Dane's TeamVodafone entries, PMM is yet to see results flow consistently.
If a deal can be sorted, it would be similar to the Kelly Racing/Larry Perkins four-car joint venture, which sees four cars run out of one facility, but using two RECs each from Motorsport Holdings and Perkins Engineering.
Morris told Speedcafe.com that negotiations are in their formative stages.
"We haven't got any solid plans yet – it's at the 'what if' stage," Morris told Speedcafe.com.
"It's all pie in the sky stuff at the moment. We've got to the stage where we've spoken about it and agreed it would be a good thing – putting them all together and running them out of there (Triple Eight's Brisbane workshop). There's definitely some good economies of scale, so it all makes sense, but we've still got to make things happen.
"The issue that I've got to manage at the moment is that this deal affects a lot of people.
"We haven't sat down officially yet, and I'm sure once Townsville is out of the way, Roland and I will sit down, get the whiteboard out and work out all the pros and cons and see if we want to make it happen."
Morris has given himself and Dane a six-week time frame to get a clearer picture of their future.
"By the time we go racing at Queensland Raceway, I'd like to have something sorted, whatever way we go," he told Speedcafe.com.
"I want to go into the last half of the year knowing what we're doing."
While change could be on the horizon, Morris confirmed that he will not sell his RECs – the 'licences' that all 28 of the V8 Supercars Championship entries are run under, also giving their owners part of the 40 percent stake in the sport still held by the team owners collectively.
"I want to retain the ownership of the RECs," he said.
"They are a fantastic asset. I know what V8 Supercars has planned and where they're going and it's something that I want to be involved in as a business. You've just got to run it the best way you can."
If Dane and Morris decide to join forces, the first question the pair will want to sort is the driving line-up. Jamie Whincup and Craig Lowndes are locked in until the end of 2012, while current PMM drivers Russell Ingall and Steve Owen are both out of contract at the end of this season.
The driver at the centre of the 2012 silly season is current Fujitsu Racing/GRM pilot Lee Holdsworth. CLICK HERE to see Speedcafe.com's latest update on Holdsworth's situation.