Ragan wins in wild finish at Daytona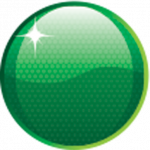 David Ragan has won his first ever NASCAR Sprint Cup race and it has come at the Coke Zero 400 at Daytona.
It was redemption for Ragan at Daytona after he was given a late race penalty at February's 500 for re-start violation.
Despite two heavy wrecks on the final lap, including one that involved Australia's Marcos Ambrose, Ragan was out front with his Roush Fenway Racing Ford team-mate Matt Kenseth stuck underneath his rear bumper pushing him all the way through to the win.
"This is fun and what a great place to do it – Daytona," said Ragan.
"I have to thank Matt for sticking with me for the entire race. I have to also thank my team and especially my spotter who did a great job all night. The win is great and the points are really important for us."
In fact the win is all-important for Ragan. The top-10 drivers after 26 of the 36 races qualify for the Chase for the cup. Then two wild-card spots are held for the drivers that score the most race wins outside the top-10 in points. After the Coke Zero 400 Ragan is 17th in points, but the only driver to have a race win outside the top-10.
The race featured the two-car draft where team-mates in general worked together to drive towards the front. The ability to work together was so important that cars would drop back in the field to find their team-mate and then hook-up to drive to the front.
The other feature was a 100-lap 'green flag' run between lap #54 and #158. It was during the final 'green flag' pit stop that Ambrose's chances all but ended when his team-mate A.J, Allmendinger ran out of fuel as he came to the pits. The pair lost a lap and even though a 'lucky dog' caution flag came late, it was Allmendinger who was in front of Ambrose at the time and he got his lap back.
Luck then appeared to smile on the Tasmanian as the first attempt of a 'Green-white-chequered' finish also saw another caution with a multi-car wreck. So he was able to drive his #9 Ford back around to the rear of the field, but on the lead lap.
On the final re-start Ambrose was running 16th when he was turned by Landon Cassill and appeared destined for a finish in the high 20s. However, another massive pile-up a few hundred metres up the road left a smouldering mess just prior to the finish line and Ambrose limped passed to score a 17th place finish.
Two drivers of note to have tough nights were Daytona 500 winner Trevor Bayne, who was the first car out of the race after a crash, and Carl Edwards who lost points lead to Kevin Harvick after another wreck placed him 37th.

RACE RESULTS: Coke Zero 400 – Daytona
| | | | | | |
| --- | --- | --- | --- | --- | --- |
| FIN | DRIVER | MAKE | SPONSOR | LAPS | STATUS |
| 1 | David Ragan | Ford | UPS "We Love Logistics" | 170 | Running |
| 2 | Matt Kenseth | Ford | Affliction Clothing: Live Fast | 170 | Running |
| 3 | Joey Logano | Toyota | The Home Depot | 170 | Running |
| 4 | Kasey Kahne | Toyota | Red Bull | 170 | Running |
| 5 | Kyle Busch | Toyota | Interstate All Battery Center | 170 | Running |
| 6 | Jeff Gordon | Chevrolet | Pepsi Max | 170 | Running |
| 7 | Kevin Harvick | Chevrolet | Budweiser Folds of Honor | 170 | Running |
| 8 | Paul Menard | Chevrolet | Quaker State / Menards | 170 | Running |
| 9 | Juan Montoya | Chevrolet | Target | 170 | Running |
| 10 | A.J. Allmendinger | Ford | U.S. Air Force | 170 | Running |
| 11 | Tony Stewart | Chevrolet | Burger King | 170 | Running |
| 12 | Brian Vickers | Toyota | Red Bull | 170 | Running |
| 13 | Denny Hamlin | Toyota | FedEx Express | 170 | Running |
| 14 | Kurt Busch | Dodge | Shell / Pennzoil | 170 | Running |
| 15 | Brad Keselowski | Dodge | Miller Lite | 170 | Running |
| 16 | David Gilliland | Ford | Front Row Motorsports | 170 | Running |
| 17 | Marcos Ambrose | Ford | Dewalt | 170 | Running |
| 18 | Greg Biffle | Ford | 3M | 170 | Running |
| 19 | Dale Earnhardt Jr. | Chevrolet | National Guard Heritage / Amp Energy | 170 | Running |
| 20 | Jimmie Johnson | Chevrolet | Lowe's Summer Salute | 170 | Running |
| 21 | Jeff Burton | Chevrolet | Caterpillar | 170 | Running |
| 22 | Jamie McMurray | Chevrolet | McDonald's | 170 | Running |
| 23 | Ryan Newman | Chevrolet | Bass Pro Shops / NRA | 170 | Running |
| 24 | Regan Smith | Chevrolet | Furniture Row Companies | 170 | Running |
| 25 | David Reutimann | Toyota | Aaron's Dream Machine | 170 | Running |
| 26 | Landon Cassill | Chevrolet | Thank A Teacher Today / Security Benefit | 169 | Running |
| 27 | Andy Lally | Ford | Interstate Moving Services | 169 | Running |
| 28 | Terry Labonte | Ford | C&J Energy | 169 | Running |
| 29 | Travis Kvapil | Ford | Long John Silver's | 169 | Running |
| 30 | Joe Nemechek | Toyota | AMFMEnergy.com – Pellet & Wood Stoves / Extenze | 169 | Running |
| 31 | Bobby Labonte | Toyota | Kingsford | 168 | Running |
| 32 | Casey Mears | Toyota | GEICO | 164 | Running |
| 33 | Mark Martin | Chevrolet | Carquest / GoDaddy.com | 164 | Running |
| 34 | Robby Gordon | Dodge | Speed Energy | 163 | Running |
| 35 | Martin Truex Jr. | Toyota | NAPA Auto Parts | 162 | Accident |
| 36 | Clint Bowyer | Chevrolet | Wheaties Fuel | 162 | Accident |
| 37 | Carl Edwards | Ford | Subway | 144 | Running |
| 38 | Geoff Bodine | Chevrolet | Luke & Associates | 143 | Wheel bearing |
| 39 | Dave Blaney | Chevrolet | Golden Corral | 47 | Accident |
| 40 | Mike Skinner | Toyota | Big Red | 5 | Wheel bearing |
| 41 | Trevor Bayne | Ford | Motorcraft / Quick Lane Tire & Auto Center | 4 | Accident |
| 42 | Michael McDowell | Toyota | HP Racing LLC | 2 | Electrical |
| 43 | Kevin Conway | Toyota | Extenze | 1 | Rear Gear |

Driver Standings: Race 17 of 36
| | | | | |
| --- | --- | --- | --- | --- |
| RANK | +/- | DRIVER | POINTS | BEHIND |
| 1 | +1 | Kevin Harvick | 586 | Leader |
| 2 | -1 | Carl Edwards | 581 | -5 |
| 3 | +2 | Kyle Busch | 576 | -10 |
| 4 | — | Kurt Busch | 570 | -16 |
| 5 | +1 | Matt Kenseth | 564 | -22 |
| 6 | -3 | Jimmie Johnson | 564 | -22 |
| 7 | — | Dale Earnhardt Jr. | 534 | -52 |
| 8 | +1 | Jeff Gordon | 519 | -67 |
| 9 | -1 | Clint Bowyer | 505 | -81 |
| 10 | — | Ryan Newman | 498 | -88 |
| 11 | — | Denny Hamlin | 495 | -91 |
| 12 | — | Tony Stewart | 494 | -92 |
| 13 | — | Greg Biffle | 473 | -113 |
| 14 | +2 | Juan Montoya | 468 | -118 |
| 15 | — | A.J. Allmendinger | 467 | -119 |
| 16 | +1 | Paul Menard | 466 | -120 |
| 17 | +3 | David Ragan | 457 | -129 |
| 18 | -4 | Mark Martin | 455 | -131 |
| 19 | — | Kasey Kahne | 452 | -134 |
| 20 | +3 | Joey Logano | 439 | -147 |
| 21 | — | Marcos Ambrose | 435 | -151 |