QR code for Eddy's Audi in Townsville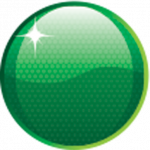 Australian GT front-runner Mark Eddy will display a large 'QR' (Quick Read) digital code on each door of his Penfold Audi Sport R8 LMS at round four of the 2011 Vodka O Australian GT Championship in Townsville this coming weekend.
The QR code will feature in the position usually occupied by Eddy's major sponsor – Penfold Audi Sport.
The QR code is a two-dimensional version of the familiar barcode found on most manufactured consumer products. It can be embedded with a variety of information.
Fans equipped with a camera smartphone using a readily-downloadable QR code scanner application will be able to capture the code when the Audi is at rest or "frozen" in a clear static image, triggering an instant digital link to a YouTube promotional video of Eddy testing the car at Victoria's high-speed Phillip Island circuit.
The team's aim is to give fans an extra opportunity to see the car in action, with the video including on-board shots and images from the pit garage.
"The Townsville 400 meeting will be the first time our car, which is extremely rare and exotic, has been seen in this part of Australia and I'm confident fans are going to be blown away by it," Eddy said.
"Our sponsor Audi Penfold has come up with this terrific idea that instead of their usual logos being on the side of the car, fans can use their phone cameras to scan the QR code and be taken instantly to the YouTube video.
"That brings a whole new dimension to spectating. There's no limit to what we might be able to do with this concept in the future, but in the meantime we hope there are plenty of fans having fun with it at Townsville next weekend."
Eddy currently sits second in the drivers' championship behind Klark Quinn (Mosler).
The Australian GT Championship will support the V8 Supercars at the Sucrogen Townsville 400.
Can't wait to see the video hidden with the QR code link? Here it is below …
Going to Townsville for the V8s? Speedcafe.com is hosting a Sunday night after party in The Greenroom. CLICK HERE to pre-purchase your $10 ticket to the coolest party in town.