No Sydney round for World Series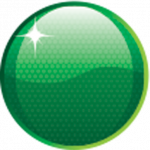 World Series Sprintcars will not visit Sydney Speedway in season 2011/2012, instead opting for a more regional focus and an unprecedented five rounds to be conducted in Western Australia.
In many eyes, having a round in Sydney is imperative from a commercial perspective, particularly as there isn't a track in close proximity to Australia's other major market, Melbourne.
Not having a Sydney event wasn't through a lack of trying by the racetrack and Series organiser Speedway Australia, according to Sydney Speedway (formerly Parramatta City Raceway) assistant manager, Rod Britton.
"We (the track and WSS Management) both wanted it to work, we both tried to make it work, but in the end, the date we had available for World Series Sprintcars was taken by another track," he said.
"The promoters around the country realise the importance of the Series being in Sydney on a number of levels and they were most accommodating in trying to get a round to Sydney Speedway.
"The working relationship we have with Speedway Australia is very good and I wouldn't rule out the Series returning to the track, but it will not be this season coming."
The Series will begin at Brisbane Speedway on November 26, before completing rounds in Dubbo and Mildura prior to the Christmas break.
The traditional Speedweek will start the high time of the summer at Adelaide's Speedway City on Boxing Day before winding its way to Murray Bridge, Mount Gambier, Avalon and culminating in Warrnambool on January 1.
A double header will be held at Brisbane on January 6 and 7, before the teams have to make the journey back to Adelaide for January 14.
The season will conclude with a five round swing in Western Australia between February 1 and February 18 taking in Kalgoorlie, Albany, Manjimup and double headers in Bunbury and at the Perth Motorplex.
This represents the latest start and latest finish to a World Series Sprintcars season in many years.
Another notable omission from the calendar is the rounds held in recent years in Tasmania.
2011/12 World Series Sprintcars schedule:
| | | |
| --- | --- | --- |
| Round 1 | Brisbane International Speedway, Brisbane QLD | 26/11/2011 |
| Round 2 | Morris Park Speedway, Dubbo NSW | 3/12/2011 |
| Round 3 | Timmis Speedway, Mildura VIC | 10/12/2011 |
| Round 4 | Speedway City, Adelaide SA | 26/12/2011 |
| Round 5 | Murray Bridge Speedway, Murray Bridge SA | 27/12/2011 |
| Round 6 | Borderline Speedway, Mount Gambier SA | 28/12/2011 |
| Round 7 | Avalon Raceway, Avalon VIC | 30/12/2011 |
| Round 8 | Premier Speedway, Warrnambool VIC | 1/1/2011 |
| Round 9 | Brisbane International Speedway, Brisbane QLD | 6/1/2012 & 7/1/2012 |
| Round 10 | Speedway City, Adelaide SA | 14/1/2012 |
| Round 11 | Kalgoorlie Speedway, Kalgoorlie WA | 1/2/2012 |
| Round 12 | Attwell Park Speedway, Albany WA | 4/2/2012 |
| Round 13 | Manjimup Speedway, Manjimup WA | 8/2/2012 |
| Round 14 | Bunbury Speedway, Bunbury WA | 10/2/2012 & 11/2/2012 |
| Round 15 | Perth Motorplex, Kwinana WA | 17/2/2012 & 18/2/2012 |