Armor All joins Speedcafe as Partner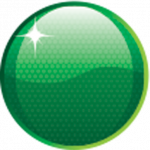 One of Australia's most trusted motoring brands, Armor All, has become a Platinum Partner and official Car Care Products supplier of Speedcafe.com.
Armor All has been supporting Australian motorsport at many levels for several years and is currently the official Car Care Products of V8 Supercars, the Fujitsu V8 Supercar Series and V8 Utes.
Armor all is also naming rights holder of the Gold Coast 600, Bathurst 12 Hour and the V8 Supercar, Fujitsu Series and V8 Ute Pole Awards.
Armor All joins Irwin Tools, Vodafone, Castrol, Orrcon Steel, Castrol, HDT, Jack Daniel's, Toshiba and Norton 360 as Platinum Partners at Speedcafe.com.
Armor All will not only have major branding on Speedcafe.com for a minimum of the next 18 months, but will work with the Speedcafe team to develop on-going marketing and promotional ideas targeted at the motorsports fans of Australia, New Zealand and beyond.
Armored Autogroup General Manager, Paul Blair, said that a relationship with Speedcafe.com made sense on many levels.
"Speedcafe.com has become the number one place for all your motorsport news in this part of the world in a very short period of time," said Paul.
"We have obviously had our eye on it as a platform for our advertising and marketing moving forward and are delighted with the unique program that has been formulated for us and our retail partners.
"This is not just about placing an ad on a website, but extracting the most out of our involvement in motorsport for our brand, business and customers through a well-planned and integrated program.
"We are also delighted to be playing our role in bringing a quality news service to the motorsport fans of this region and beyond for free."
As part of the partnership, Armor All will have ownership of the site's new Grid Girl section, which will highlight the promotional staff of teams and sponsors from all over the world.
Speedcafe.com Sales and Marketing Manager, Leisa Emberson, said Armor All was a welcomed edition to Speedcafe.com's valued list of Platinum Partners, which includes some of the world's biggest names.
"There are not too many people who own a car who do not know the Armor All brand or its reputation for quality car care products," said Emberson.
"Armor All was a natural fit for our business model and demographic given its commitment and passion for motorsport in this region.
"We have partnerships with some wonderful companies and brands who share a common vision for growth and giving something back to the fans. We are delighted to welcome Armor All into the speedcafe.com partnership team. "
THE SPEEDCAFE.COM PROMISE
Speedcafe.com has been established to provide a daily motorsport news service to the industry and fans in Australia, New Zealand and beyond.
It is a free service driven by passionate people, who have the same appetite for accurate and timely news relating to their sport, hobby, industry or career.
A costly exercise, Speedcafe.com is made possible by our growing list of corporate partners who have made an investment in their own growth, the development of the sport and the hunger of the fans.
Make no mistake, it is these companies who bring Speedcafe.com to you and we ask you to support their businesses with the purchase of their products and services.
We also ask you to participate in regular competitions and surveys to ensure we keep the interest rolling and the site as fresh and as inviting as possible.
It is our commitment to keep Speedcafe.com a free service for you, the fan.
You can help by supporting our Platinum Partners.