Josh Waters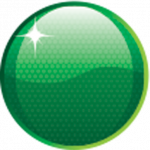 Josh Waters has been one busy boy in 2011. The 2009 Australian Superbike champion has competed in selected rounds of both the Australian and World Superbikes Championships, he has tested in the USA and is now preparing for a start in the famous Suzuka 8 Hour in Japan.
Speedcafe.com's Grant Rowley caught up with the Suzuki rider to discuss his busy schedule and his future in the sport.
SPEEDCAFE: You've definitely been scoring frequent flyer points this year. Australian Superbikes, World Superbikes, testing in the USA …
JOSH WATERS: Yeah, first of all, I have to give a huge thank you to Suzuki Australia, Suzuki Japan and my team back here for allowing me to live my dream. Everyone who races here in Australia dreams of racing in the world championship.
In 2009, we had a fantastic year, but last year I unfortunately got hurt. This year, Suzuki could have kept me in Australia, but they've done these deals for me so I have to give them a huge thanks.
SPEEDCAFE: You're seventh in the Australian Superbike Championship having missed a couple of rounds with your World Superbike commitments. Do you look at your championship position, or do you just take every race as it comes?
WATERS: I just take it round by round now. The first two rounds were really good. I was able to win a race at both rounds, but in the last round in Queensland, I didn't get a chance to test up there before the race. For the round there, I rocked up a day after I landed ack from the States, so that was hard, but I should have no excuses.
I'd like to move up in the championship and try and get the best result I can for myself and Suzuki.
SPEEDCAFE: I suppose the better results you get, the better chance of getting more phone calls from Suzuki getting you to go overseas …
WATERS: Yes. I've already got a pretty cool thing happening soon. I fly out Monday morning to start testing for the Suzuka 8 Hour. That will be pretty cool, I can't wait.
My team-mates for the race are very famous in motorcycling – Yukio Katayama and Nobuatsu Aoki.
Katayama raced for the Suzuki factory World Superbike team for many years and raced in all of the big championships. Aoki used to race against Mick Doohan on the 500s. He is Suzuki's motorcyle test rider.
SPEEDCAFE: Those guys might be able to pass onto you a thing or two about how to ride motorcycles …
WATERS: I'm actually really lucky. The race is on at the end of July, and I'm going to stay in Japan with both of their families. They've both invited me to stay, which will be unbeliveable and I'll definitely be picking their brains!
In the 8 Hour, we share the bike during testing, so I'll be able to overlook things that they're doing and pick some stuff up.
SPEEDCAFE: You competed in the World Superbikes for Suzuki at Phillip Island earlier this year, plus Miller Motorsports Park in Utah. What are the chances of getting another World Superbike call up?
WATERS: It's hard to say at the moment. The team that I raced the two rounmds for is the team that I'm racing with in Japan – the Yoshimura Suzuki Team.
Year to year, their big race is the 8 Hour, and a lot of their focus has gone into that. After that, we'll see what their plans are, if they want to do another round and if I get chosen again.
SPEEDCAFE: How different is it working with the Yoshimura team compared to the factory team here in Australia?
WATERS: It's quite a bit different, mainly because of the language barrier. The team is all Japanese, and I speak Australian, so it's a little bit hard, but I'm really lucky home here that I've been with Suzuki in Australia for five years. I know the boys so well.
Yoshimura is fantastic to work with. They really try hard to understand and they are very helpful.
SPEEDCAFE: What's your deal for next year? Are you hoping for something more permanent overseas?
WATERS: I'd love to race overseas, and that is definitely my goal for next year. It's just a matter of waiting to see. I really want to be on the Suzuki again, so we'll just see what happens.