German ace joins Alex Davison for Gold Coast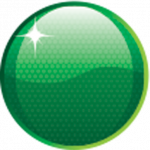 German sportscar ace Marc Lieb has been confirmed as Alex Davison's co-driver for this year's Armor All Gold Coast 600.
Lieb will drive the #4 IRWIN Tools Ford Falcon in the unique international driver format.
It will be a reunification for Lieb and Davison, who drove together in the Le Mans Series in 2008. The pair came second in the GT2 class before Davison returned to Australia to race for current team Stone Brothers Racing.
Lieb is a former Le Mans 24-hour class winner and current Porsche factory driver. He won last weekend's prestigious Nürburgring 24 hour race.
Lieb is looking forward to linking up with the other 27 international drivers for the Gold Coast street race.
"It's a great thing for me to go to Australia and the Gold Coast 600," said Lieb.
"Alex Davison is a very good friend of mine. I have known him for almost 10 years now. We raced together in 2008 in the Le Mans series together, we had a lot of fun.
"We have shared the cockpit already together, so I am really looking forward to it.
"The Stone Brothers team is a very well know team, also in Europe, they won the championship with Marcos Ambrose.
"It's definitely one of the best teams. It has proven to have one of the best cars this year so far. Alex has had some great results in the championship. I'm really looking forward to being there."
Davison is looking forward to linking with Lieb for the October 21-23 event.
"Marc (Lieb) is one of my best friends," said Davison.
"We started out 10 years ago driving for Porsche at the same time in Germany, we lived in the same town.
"He's a brilliant driver and one of the best I've raced against and with.
"In 2008 we drove together in the European Le Mans Series which was great because we were friends already and it was great competing together.
"We've been waiting for the opportunity for something like this to present itself and the opportunity was there."
The Armor All Gold Coast 600 will be held on the streets of Surfers Paradise, October 21-23.
Check out the video package of the Marc Lieb announcement