Austin council set for $25m track decision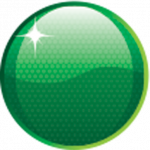 The City of Austin Council will meet tomorrow to decide whether or not to provide $25 million in state subsidies to the Circuit of the Americas track in Austin, Texas.
Having delayed a vote to endorse the currently under construction venue last Thursday, the announcement of an environmental partnership between the Circuit of the Americas and the City of Austin Council is set to see the venue's funding finally approved.
The agreement reached includes a number of key environmental sustainability standards that would need to be met, which would see the venue become the greenest motor sports facility in the world.
The track, penned by renowned Formula One circuit designer Hermann Tilke, will host Formula One next year, MotoGP in 2013, and has been heavily linked to a V8 Supercars event in the near future. CLICK HERE for Speedcafe.com's story from Monday.
Council Member Riley says that the 2012 US Grand Prix will be carbon neutral.
"Austin is a unique place, and this event calls for unique measures to make sure it's aligned with our values and priorities," he said."The opportunities here involve both the race itself and the technologies associated with the race.
"I'm excited to announce today that the US Grand Prix will be carbon neutral and the Local Organizing Committee will support the establishment of a clean tech research and development centre. This investment will harness the innovative spirit of F1 racing to strengthen Austin's position as a leader in the 21st century green economy."
The US Grand Prix is scheduled for June next year.