Work begins on Eastern Creek upgrade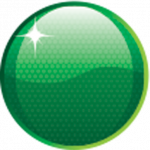 Work has begun on the first stage of a Eastern Creek International Raceway's major redevelopment.
Stage 1 of the redevelopment will include the construction of a link road laid between turns four and nine of the circuit.
The link road will allow the existing circuit to be split into two separate racing circuits, effectively doubling the potential capacity of the facility.
When all planned construction is complete, the track will have the potential for four separate layouts.
Australian Racing Driver's Club CEO Glenn Matthews and Eastern Creek Raceway general manager Geoff Arnold helped break ground at the development site.
The work is being carried out by Penrith-based construction company JK Williams.
Eastern Creek International Raceway, Sydney's only permanent racetrack, is currently operating at 100 percent capacity.
All excavation and construction work is being carried out at night to allow the racetrack to maintain a normal operating schedule during the day.
The link road is expected to be completed within 12 weeks.
Glenn Matthews says that the NSW State Government's decision to supply funding to assist the redevelopment is recognition of the importance of Eastern Creek International Raceway as a key piece of NSW infrastructure.
"Eastern Creek is the only permanent race circuit in Sydney and the only FIA Category Two level circuit in Australia," he said.
"The financial support provided by the NSW State Government has meant that we can increase our capacity to better serve the motorsport-hungry Sydney public.
"The future is bright for Eastern Creek International Raceway, and for motorsport in Sydney."
Future development works, which are scheduled to begin later in 2011, will include a significant track extension, new race control tower and amenities buildings.
Tender applications for this project are currently being sought, and work is slated to begin in September.