Webber takes blame for strategy error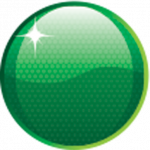 Mark Webber has admitted that the strategy decision that saw the Red Bull driver lose second position to Fernando Alonso in the European Grand Prix was his call.
After being passed by the Ferrari driver in the second stint of the race, Webber had retaken the runner-up spot at the second round of pitstops by using a one-lap undercut.
Being the first of the lead contenders to pit for the third time proved to be the Australian's undoing however – with Alonso going three laps longer in the third stint to emerge in front of his Red Bull rival with just 11 laps to go.
Webber cited the unknown characteristics of Pirelli's medium compound tyre, being used for the first time in race conditions, as a major contributor to the miscalculation.
"I think we should have (finished second) but in the end we didn't," said Webber of his race.
"It was my fault basically not the team's. I was worried about Fernando coming underneath me around the stops and it was not really known how the medium tyre would perform on the out lap.
"For sure, it is not as good as the soft but is it better than an old soft? That was the risk I decided to take. I lost out.
"Fernando stayed out for a few more laps and also I came out behind a little bit of traffic so (it was) my fault we missed second today. Fernando drove a good race."
Despite also dropping considerably behind the Ferrari in the closing laps thanks to a gearbox problem, Webber said he was pleased with his competitiveness this weekend in comparison to team-mate Sebastian Vettel.
"I think we saw today it was the closest I have been for a while," said Webber.
"In qualifying in Canada it was very close between us with the KERS situation but racing when it counts.
"But I think I am getting better. Today's race proved that up until the last 15 per cent where it didn't quite go our way.
"That's the way it goes where it is a fine line racing against these guys."
The 2011 Formula One World Championship continues in two weeks time at Silverstone.