Beechey/Croswell spin and win at Winton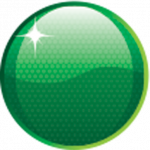 Adam Beechey and Dean Croswell survived a wild finish to Sunday's Commodore Cup race at Winton to take a second consecutive Ashley Cooper Memorial Trophy.
The second of the 45 minute pitstop races came down to a tense fight between Beechey (Donut King VS) and V8 Supercars regular Steve Owen (NDD VS).
The pair spent much of the first half of the lap side-by-side, before nose-to-tail contact at Turn 9 saw Beechey dispatched into the grass.
The reigning Commodore Cup series winner recovered to second place at the flag – enough to take the event victory, before a 32s post-race penalty for Owen handed Beechey the race win too.
"We're looking at nine podiums in a row now, and back to back Ashley Cooper Trophies so it's just awesome," said Beechey after the event.
"Dean (Croswell) did an amazing job and Kenton (Ferguson, team manager) works so hard on the car and it was just faultless all weekend.
"A big thinks to Achilles, Octane Alley and Donut King, and also to Jeff Watters for the loan of his oil pump which was a big help."
Owen and Emery were eventually classified fourth in Race 2, behind the David Russell/Tony Bates Sports Alive VS and the Matt Hayes/Christian D'Agostin San Marco entry, with the latter pairing also taking second for the round.
Round 2 winners Drew Russell and Ross McGregor finished the round third overall despite mechanical dramas that ensured they'd finish no better than 10th in Race 2.
A consistent performance from Marcus Zukanovic and Gerard McLeod kept the Action Racing Commodore in the title fight, with fifth on Sunday seeing Zukanovic leave the weekend third in the points standings behind Beechey and McGregor.
The next round of the championship will revert to the single-driver format at Eastern Creek Raceway's Shannons Nationals event on July 15-17.