Fourth row start for Ambrose at Sonoma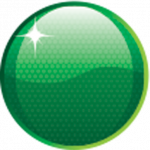 Australia's Marcos Ambrose will start the Toyota/Save Mart 350 at Infineon Raceway in northern California from eighth position.
On the first of only two NASCAR Sprint Cup events on road courses, it was young gun Joey Logano who won the pole.
The Coors Light Pole Award was the second for Logano, who posted a lap at 93.256 mph and watched as the 12 drivers who followed him in the time trials fail to run faster. Jamie McMurray (93.223 mph) qualified second, and Paul Menard (93.176 mph) claimed the third starting position.
Those who might have expected road-course aces Ambrose and Juan Montoya to top the qualifying speed chart got a surprise with Ambrose set to start from the fourth row while the Colombian was 17th.
After coming close to winning at the Sonoma track in the past, Ambrose concentrated his practice efforts into ensuring he had a fast race car, plus work with the different specification Goodyear race tyre in 2011.
"We were struggling in practice a little bit but we got a gain there, so I feel better about it," said Ambrose.
"We are going to get a good race car out of it – we just have to keep working away.
"This new tyre they brought here has thrown us for a loop a little bit. We just aren't quite prepared for it. We will get it right by Sunday."
Video of Marcos Ambrose's qualfying run

RESULTS: QUALIFYING Toyota/Save Mart 350 –  Infineon Raceway
| | | | |
| --- | --- | --- | --- |
| Pos | Driver | Speed (MPH) | Time |
| 1 | Joey Logano | 93.256 | 76.82 |
| 2 | Jamie McMurray | 93.223 | 76.85 |
| 3 | Paul Menard | 93.176 | 76.89 |
| 4 | Denny Hamlin | 93.081 | 76.96 |
| 5 | Ryan Newman | 93.062 | 76.98 |
| 6 | Kasey Kahne | 92.936 | 77.08 |
| 7 | A.J. Allmendinger | 92.935 | 77.09 |
| 8 | Marcos Ambrose | 92.918 | 77.10 |
| 9 | Clint Bowyer | 92.830 | 77.17 |
| 10 | Brian Vickers | 92.720 | 77.26 |
| 11 | Kurt Busch | 92.616 | 77.35 |
| 12 | Jimmie Johnson | 92.561 | 77.40 |
| 13 | Jeff Gordon | 92.553 | 77.40 |
| 14 | Martin Truex Jr. | 92.545 | 77.41 |
| 15 | Brad Keselowski | 92.447 | 77.49 |
| 16 | Mark Martin | 92.439 | 77.50 |
| 17 | Juan Pablo Montoya | 92.411 | 77.52 |
| 18 | Dale Earnhardt Jr. | 92.372 | 77.56 |
| 19 | Kyle Busch | 92.348 | 77.58 |
| 20 | Tony Stewart | 92.184 | 77.71 |
| 21 | Bobby Labonte | 92.157 | 77.74 |
| 22 | Greg Biffle | 92.096 | 77.79 |
| 23 | Carl Edwards | 92.076 | 77.80 |
| 24 | Regan Smith | 92.022 | 77.85 |
| 25 | Jeff Burton | 91.986 | 77.88 |
| 26 | Kevin Harvick | 91.818 | 78.02 |
| 27 | Casey Mears | 91.764 | 78.07 |
| 28 | Robby Gordon | 91.751 | 78.08 |
| 29 | David Gilliland | 91.689 | 78.13 |
| 30 | Boris Said | 91.603 | 78.21 |
| 31 | Joe Nemechek | 91.406 | 78.38 |
| 32 | David Reutimann | 91.388 | 78.39 |
| 33 | Matt Kenseth | 91.315 | 78.45 |
| 34 | David Ragan | 91.255 | 78.50 |
| 35 | PJ Jones | 91.223 | 78.53 |
| 36 | Dave Blaney | 91.214 | 78.54 |
| 37 | Mike Skinner | 90.781 | 78.92 |
| 38 | David Mayhew | 90.561 | 79.11 |
| 39 | Terry Labonte | 90.504 | 79.16 |
| 40 | Brian Simo | 90.346 | 79.30 |
| 41 | Andy Lally | 90.303 | 79.33 |
| 42 | Chris Cook | 90.285 | 79.35 |
| 43 | Andy Pilgrim | 89.885 | 79.70 |
| DNQ | Tony Ave | 89.717 | 79.85 |