Baird takes 39th in Carrera World Cup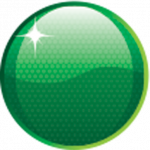 Craig Baird has finished the Porsche Carrera World Cup in 39th position from 97 cars after battling with inexperience on a wet Nurburgring-Nordschleife, Germany.
With two cars receiving penalties after qualifying, Baird was promoted to 29th; and with the race starting 30 cars at a time, his move up the qualifying order pushed him to the rear of the front group.
Inexperience in the wet conditions, however, made it difficult for Baird to progress through the field and post a competitive outright race time, which ultimately decided final positions, after battling with uncertain grip levels at the iconic 25km track.
Baird therefore maintained a cautious approach to the race and finished with an outright time of 1:04:00.504, over three minutes behind Porsche Carrera World Cup race winner Rene Rast.
"We needed the rain like a hole in the head at the start of the race," said Baird.
"Realistically, in the dry, we could have kept moving forward, as we were posting quicker times in the dry every lap we did.
"We really had to re-learn the circuit in the wet. There were so many different surface changes throughout the track and you just don't know what the grip levels are. If I had pushed on in the wet conditions I would have been in the fence. I just had to pioneer my way around and get to the end of the race.
"It was a good experience, but to do this race you really need to do the VLN race and experience all the weather conditions like the guys at the front did. It's no different from when the Europeans come to Bathurst.
"I'm obviously disappointed with the result but I'm happy the car came back in one piece."
The ultimate race winner was determined by the quickest driver over the six laps, not the first driver to cross the finish line. However, German driver Rene Rast achieved both; reaching the chequered flag first and posting the quickest outright race time – 1:00:48.621.
Baird will now return to Australia in preparation for round four of Porsche Carrera Cup Australia at the Sucrogen Townsville 400 on July 8-10, 2011.