Baird in prime position for Porsche race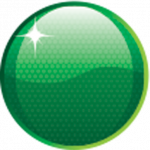 Craig Baird will start the Porsche Carrera World Cup at the Nürburgring-Nordschleife with a clear track ahead of him for the seven-lap timed race.
The Porsche Carrera World Cup will see groups of 30 cars starting at two-minute intervals, with the ultimate winner determined by the quickest time a driver completes the seven laps, not the first driver to cross the finish line.
Baird will start 31st in the 97-car field and will lead the second group at the start of the race. This will give the New Zealand born driver a clear track in the opening laps and confidence leading into the largest ever Porsche Cup race.
"It's a good spot for start the race with the format that's in place. It's a timed race and hopefully I'll be in pretty clean air," said Baird.
"I was pretty happy with the time; it was probably quicker than I thought I'd go here, but I also didn't think the top cars would be doing such quick lap times.
"I was a little bit tentative today because there were a few wet patches and, with the trees and the shade, I couldn't really see what was completely dry or what was just a surface change.
"Deep down I'm probably a bit disappointed I'm not higher up the order. I had in my mind when I came there that I would be able to get into the top 15 or top 20 fastest times. The aim for the race is still to finish in the top 20."
Baird completed five laps in the one hour qualifying session, finishing 13.738 seconds behind the session's fastest driver.
Austrian driver Norbert Siedler claimed pole position for the race, ahead of fellow Porsche Mobil 1 Supercup competitors Rene Rast, Kuba Giermaziak, Nick Tandy and Nicki Thiim.