Stones: No hurry on new Falcon FG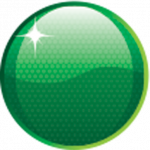 Stone Brothers Racing boss Ross Stone says there is no rush to get the team's latest chassis onto the track.
The Queensland-based V8 Supercars team, winners in the last race at Hidden Valley Raceway, has a new Ford Falcon FG chassis ready to race, but Stone is confident that there is nothing wrong with his three current cars and is not interested in 'change for changes sake.'
"There's no hurry for the new car at the moment," Stone told Speedcafe.com.
"We've got a spare that's ready to go, if we ever need it. Originally, we were thinking around Queensland Raceway, but we've decided to push it out because we've been busy with other stuff.
"If we thought it was going to be quicker, we'd have it ready for the next race."
Race-winning SBR driver Shane van Gisbergen (SP Tools Racing) currently sits third in the V8 Supercars Championship after winning Race 13 at Hidden Valley Raceway.
While race pace is no problem, van Gisbergen and Stone admit they have a shortfall in qualifying speed, but Stone says that that the issue can be solved without the need to introduce a new car.
"We've got a little bit to work on in qualifying, but some of that will come from within," Stone said.
"We've got to help him, make sure the car is what he wants and we'll go from there.
"Third in the championship is good for Shane, and the team's points are important for us too. We just need to keep doing the little things right, like in Saturday's race where he was pinged 25 points for beating Whincup across the line in the restart. That's a little error which I'm sure you'll never see again."
The next round of the V8 Supercars Championship will be held at the Sucrogen Townsville 400 on the Townsville street track over the July 8-10 weekend.