Graham Hoinville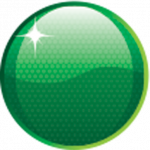 Graham Hoinville is a well known and very successful rally car driver. He started racing in the late 1940's and won the very first Australian Rally Championship alongside Harry Firth.
As impressive as this is Hoinville is perhaps better known in motorsport circles for his work with CAMS.
His devotion to the management of motorsport in Australia has won him several awards, including the CAMS Award of Merit and recognition by the FIA acknowledging his unparalleled work on the Australian Historics scene.
Appreciation from the motorsport industry has meant a lot to Hoinville, but on the Queen's Birthday holiday Hoinville was given public recognition by way of the Order of Australia Medal for services to motorsport.
Hoinville is an Australian motorsport living treasure and at over 80 years of age is still going strong.
Cars were an interest to Hoinville from the start. He was studying mechanical engineering at Melbourne's RMIT (Royal Melbourne Institute of Technology) when he bought his first car, a 1939 Singer 9. He spent a year restoring it and decided to compete in some local trials.
By 1950 he'd joined the Victorian Amateur Drivers' Club and had won his first event.
"The Victorian Amateur drivers' Club held its first event, it was a 100 kilometre trial run down the Mornington Peninsula where I came equal first," Graham Hoinville explained to Speedcafe.com.
"I shared the win with Peter Damman who had support from the main Citroen dealership Commonwealth Motors. I was quite chuffed to have won given I did everything myself."
Having well and truly caught the racing bug, Hoinville was regularly racing his supercharged MG TC sports car which he had purchased from Harry Firth, but a move into rally navigating was to take place.
"Early in 1953 Les March of Adelaide (another TC racer) phoned me asking would I navigate him in the first SUN RALLY, a four day event around Victoria as he he wanted a 'local' to navigate him," said Hoinville.
"We were one of seven cars to clean sheet, I then started to be looked upon as being pretty competent.
"It was then that Harry Firth came to be with a proposal to team up with him as a navigator."
Little did Hoinville know that that meeting would be the start of a racing partnership that would last almost 20 years and net him dozens of rally event wins including the first ever Australian Rally Championship (in 1968).
"At that stage Harry hadn't enjoyed a lot of success," said Hoinville.
"We drove together in the 1953 Alpine Rally and won that outright starting a team that was to last 18 odd years.
"We raced all over the place, we won two Victorian Trial championships, I think we won five Experts Trials plus a second place over six years, and won five Alpines over ten years."
1968 was a hectic year for Hoinville and Firth; they were racing in the first ever Australian Rally Championship (ARC) and competed in the London to Sydney event.
It was while they were racing the multi-continent event that they found out that had won the ARC title.
"We had won at Queensland and South Australia and we were preparing for the London Sydney event at the end of the year,'" said Hoinville.
"We couldn't contest the Alpine Rally because we were over in London.
"At that stage we were leading the championship; the only person that could beat us was Frank Kilfoyle. If he had won (the event) then he'd win (the championship), but he had a small problem in that last event and we ended up winning.
"We didn't know that we'd won because we were overseas."
That London-Sydney event was a big one for Hoinville and Firth. They'd sorted all of their sponsorship and arrived in Perth in third place.
"We were running third arriving in Perth," said Hoinville.
"Unfortunately we had a problem in the New South Wales Southern Alps when a rear wheel bearing failed.
"We had to wait 40 minutes for the third team car, driven by Bruce Hodgson, who carried spare axles during the event, the wait was disappointing.
"Despite that we had won the ARC, so it was still a wonderful year."
At the end of that 1968 season Hoinville decided that it was time to hang up the helmet.
"After that last event I started to think about our future," said Hoinville.
"I had turned 40 and Harry was 50. I decided we should retire while we were on top; it's the best time to do it. I convinced him and we retired at the end of 1968."
While racing, Hoinville was also a founding member of CAMs. He started in 1953 as the organisation's chief technical authority.
"Maurie Monk, who used to navigate Stan Jones (Alan Jones' father) was a leading Victorian motor sportsman and the leading type," said Hoinville.
"With John Crouch of Sydney, who won an Australian Grand Prix just after the war, and several other enthusiasts, they all rallied and at their own expense set about forming CAMS.
"This was because the Australian Automobile Association at short notice announced they would no longer control motor sport.
"Monk was president and Donald Thompson was the national secretary. I was good friends with Donald and he came to me and said 'you are a professional engineer, we want someone with your brains to look after the technical side of the sport', so I was recruited as a volunteer with CAMS.
"I set up the technical committee and was chairman of this until it was disbanded a couple of years ago. I also became a steward; I am still a gold steward. So during the years I raced I was a CAMS volunteer."
After retiring from rally driving, Hoinville maintained his interest in motorsport getting involved in mud trials and then Historics. His interest in Historic racing also gave him widespread recognition.
"I ended up joined the Australian Historic commission and then in 2000 I was appointed to the FIA Historic commission," said Hoinville.
"I was the international Australian representative until the end of 2007; it was soon after that the FIA gave me an award for my contribution to Historic racing internationally."
Hoinville was still competing in Historic races himself, but it had become a family affair, with his wife Dot joining him as his navigator. In 2001 he suffered a stroke but regained his health to continue racing. By 2008 he decided that he better step back from circuit racing.
"In early 2008 I was diagnosed with bowel cancer," said Hoinville.
"I was in the hands of an outstanding surgeon and I survived an 11 hour surgery. After that, I decided to quit circuit racing.
"I didn't completely stop racing though, I moved to a level two license and still do the odd hill climb and sprint."
During all of this activity Hoinville was still active as a CAMS volunteer. The Historics had gained in popularity and was continuing to expand, so he was offered a paying job.
"I was running a tool hire business in Abbotsford (Melbourne) and decided to retire in 1988, then in 1989 the then CAMs CEO asked if I'd like to work with them two days a week," said Hoinville.
"It was my job to do all the administrative work associated with the Historics and I was on the historic commission.
"I did that for 20 years until the end of 2009."
For someone that had worked for Australia's motorsport body for over 56 years it was only fitting that he be recognized for his contribution. In 1970 he was presented with the prestigious CAMS Award of Merit, he was given an international FIA award for services to Historics and then recognised nationally with the Order of Australia Medal (OAM) for services to motorsport, on the recent Queen's Birthday.
"I cherish the CAMs Award of Merit," said Hoinville.
"When you look at the award with the names on the list most of them have passed away.
"The Award was usually made to volunteers as they were reaching the end of their career; I received the Award in 1970, but quite extraordinarily I was still an active volunteer some 40 years later!
"Now the civil award of the OAM, I regard that as very prestigious as it is recognises someone within the entire Australian community.
"While I am very proud of the CAMS award it is something relevant to a smaller scene, this being the motorsport fraternity.
"Of course between these is the award from the FIA, which I am also proud of.
"I suppose if there is a pecking order you would perhaps put the OAM at the top of the list. It was a very nice thing to have received."
Retirement for some means relaxing and enjoying the quiet life. This is not something that the spritely octogenarian has considered for one minute.
Hoinville keeps busy with his beloved cars, restoring some and occasionally gives them a spin.
"I still have the Historic cars, the two mud cars and others," said Hoinville.
"I've got plenty of restoration work to do and I just enjoy them. Most are fit and running and I have a couple of bikes also.
"Event re-enactments are becoming quite significant, so I am involved with these from time to time.
"I'm definitely not looking for things to do to fill in my time, I'm almost too busy.
"I'm still a Gold Star steward with CAMS and I still serve on a couple of committees as a volunteer. I serve on the National Competition Rules Committee and head the CAMS eligibility Committee.
"I am not bored at all."
And as someone that has enjoyed a lifetime and a half involved in motorsport, is he still interested in what happens on the track?
"I follow the Formula One Grands Prix pretty attentively," said Hoinville.
"I also watch all the MotoGPs and occasionally touch on the World Rally Championship.
"I have been to The Isle of Man Time Trial week on two occasions, it's a magnificent spectator event – although it's hair raising."
And V8 Supercars?
"I haven't a strong interest in Supercars these days," said Hoinville.
"That's because it's become highly commercialised and is moving away from what I would call the sporting sense.
"I don't want to rustle any feathers; it's just my point of view."
It might be focussing on Harry Firth, but the man beside Firth in all rally footage is none other than Graham Hoinville