Baird 38th in opening Nürburgring practice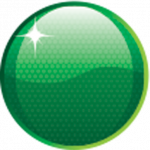 Craig Baird has completed the first practice at the iconic Nürburgring- Nordschleife, ahead of this weekend's Porsche Carrera World Cup.
At the circuit famously known as the 'Green Hell,' Baird gained valuable experience at the 25km track before Friday's one hour qualifying session.
After completing four laps of the circuit in the hour-long practice session, Baird finished with the 38th quickest time from the 97-car field and believes he can move up the order in Friday"s qualifying. He was over 15 seconds off the practice pace-setter.
"It was amazing returning to Nürburgring-Nordschleife," said Baird.
"It has been a while since I've raced here so it was great to get a few laps under my belt as a refresher before tomorrow"s qualifying session.
"Every lap I did today was about five seconds quicker than the lap previous, so there was a significant gain over the course of the session.
"I"m a long way off my full potential, so we'll look to further reduce the lap times tomorrow and hopefully get into the top 20 after qualifying.
"Today"s practice session leaves us confident going in to qualifying. I know I"m not at the pace of the quickest guys yet, but I have plenty of room for improvement."
Baird is driving the 'works' Porsche 911 GT3 Cup (Type 997) car in the Porsche Carrera World Cup in front of an expected 200,000 spectators.
Listen to Craig Baird speak about his Nurburgring experience below Craig Baird talks about racing at the Nürburgring Nordschleife by speedcafe