Kingsley racing to make EC GT3 field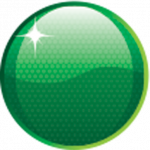 Matt Kingsley says he's a 70 percent change of making the grid for the next round of the Porsche GT3 Cup Challenge following his major accident at Mallala.
The crash occurred during Saturday's 'Jim Richards Endurance Trophy' race at the mid-May event, when Jon Trende spun his 996 entry across the Northern Hairpin – resulting in heavy contact with the cars of Kingsley and Rob Knight.
Since the incident, Trende has donated a 996 bodyshell to Kingsley's Action Tyres and More team, which the former V8 Ute racer hopes to have prepared in time for Eastern Creek's July 16-17 event.
The shell, which has not raced since an accident at Eastern Creek in 2009, will be repaired before receiving the running gear from Kingley's former car.
"We've got that shell here (in our factory) now, we'll put a front tub in it and we'll start transferring parts from my car into it," explained Kingsley.
"I think because Trende's car was the very last 996 shell to come out of Weissach, the car's only done about five or six race meetings, where mine has done about 500!
"If we get it done in time we'll be at Eastern Creek. If not we'll have to be getting ready for Morgan Park.
"I'd say we're about a 70/30 chance of making Eastern Creek. We don't have a lot of money to spend so we'll just do it bit by bit."
The GT3 Cup Challenge takes place on the Shannons Nationals program. The Nationals are in action at Winton this weekend with five categories; the Kerrick Sports Sedan Series, Radical Australia Cup, Commodore Cup National Series, Australian Swift Series and the Australian Saloon Car Series.
CLICK HERE for Speedcafe.com's previous story including the full entry lists.