Reeves to compete in New Zealand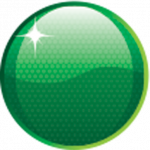 Australian World Rally Championship driver, Brendan Reeves, will contest New Zealand's Rally Whangarei in July after securing a deal to lease two-time NZ champ Hayden Paddon's Mitsubishi Evo IX.
Reeves has competed at Rally Whangarei for the last three years, finishing with a pair of third places, and he'll use the event to gain more match practice ahead of the next round of the WRC Academy in Finland a fortnight later.
Paddon has switched to a Subaru this year for his assault on the Production class section of the WRC, so Reeves jumped at the chance to drive his proven Mitsubishi in the event.
Reeves and co-driving sister Rhianon Smyth will enter as part of the Brian Green Motorsport team and will be eligible to score points in the Asia-Pacific Rally Championship.
"Rally Whangarei is an event I really love," said Reeves.
"The roads are really fast so it will be great to get some kilometres at speed under our belts before we head to Finland.
"Our last event was Rally Sardinia back in May, so it's been a while since we've driven competitively. Rally Whangarei will be a great opportunity to get ourselves back into the groove."
Rally Whangarei will run from July 15 to 17.