'Race to the Clouds' classic on the cards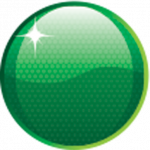 One of the best races in the 89-year history of the Pikes Peak Hill Climb is on the cards this weekend (26 June).
It is set to be a titanic battle between Suzuki legend Nobuhiro 'Monster' Tajima and US-based Kiwi Rhys Millen (Hyundai). Both drivers have set a goal of going under 10-minutes for the first time ever on the Colorado mountain.
In terms of US motor sports event only the Indianapolis 500 is older than the 'Race to the Clouds'.
The race is run on a 19.9 kilometre-long course with 156 turns that begins at an altitude of 2860 metres and finishes at the 4300 metre summit of Pikes Peak. The dramatic rise in altitude robs engines of 30 per cent of their power at the summit.
Tajima has returned to Colorado to defend his title as King of the Mountain at the world famous Pikes Peak International Hill Climb.
A fixture at the world famous event since 1988, 'Monster' has won the unlimited division a record ten times – all behind the wheel of Suzuki vehicles. This year he will be behind the wheel of his SX4 race car, aiming to maintain an unbeaten run that began in 2003.
After exhaustive tests in his wind facility, Tajima's 2011 SX4-based special underwent significant aerodynamic changes to adapt to the modified road surfaces for this year's race.
And further development of his turbocharged 2.7-litre V6 engine – now measuring just over three litres' capacity – has resulted in the SX4 special producing a phenomenal 680 kW of power and 890 Nm of torque.
Millen will drive a turbo-charged 4.1-litre V6 Hyundai-powered RMR PM580 purpose-built tube-framed race car which he debuted in 2010.
Last year Millen finished third overall with a time of 11:06.208 after a spin, gearbox and brake issues, plus poor weather near the summit. After a year's development it would appear only Mother Nature could hold back any chance of dropping into the nine-minute bracket.
Video of Rhys Millen's preparations