Greg Murphy to co-host RPM on One HD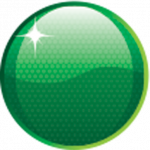 Kelly Racing V8 Supercars driver Greg Murphy will co-host tonight's episode of RPM on One HD.
The four-time Bathurst 1000 winner has been drafted in to work alongside regular hosts Greg Rust and Daryl Beattie while Craig Baird is in Germany competing in the Porsche Carrera World Cup (CLICK HERE for previous story).
The show will feature an interview with West Australian rising star Daniel Ricciardo. The Red Bull Formula One test driver's immediate future has been the subject of growing speculation in recent months, with the energy drinks company not ruling out a race debut for the Australian in the Toro Rosso team prior to the end of the season.
RPM will also review the V8 Supercars action from Hidden Valley, and preview the upcoming Valencia Formula One and Assen MotoGP Grands Prix.
RPM airs on One HD at 10:30pm every Wednesday night, and is replayed Thursdays at 11:30am (check local guides for confirmation).
See below for Speedcafe's guide to this weekend's European Grand Prix, featuring an opinion column from Greg Rust