8: F1 Race Guide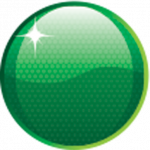 Speedcafe.com's guide to this weekend's European Grand Prix is now available.
As Red Bull, McLaren and Ferrari prepare to do battle for victory in Valencia, Lotus Renault GP finds itself in an increasingly competitive fight to be 'best of the rest.'
With Michael Schumacher's fourth place in the Canadian Grand Prix seeing Mercedes GP move to within striking distance of fourth place in the Constructors' Championship, Lotus Renault team principal Eric Boulllier and driver Vitaly Petrov have identified what they need to do in order to stave off the attack.
Find out what the pair have to say by clicking on the Race Guide embedded below.
This weekend's Race Guide also features opinion from One HD's Formula One expert Greg Rust, while Speedcafe.com's The Bagman runs through a full team-by-team analysis, looking at the form and the latest updates heading into the seventh race of the season.
Click below to view the Valencia Race Guide