Andrew Jones gets Fujitsu V8 Series call-up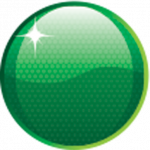 Andrew Jones could compete in the five remaining rounds of the Fujitsu V8 Supercars Series in a Brad Jones Racing-prepared Commodore VE.
The 2004 Development Series champion has confirmed he will return to the class at Townsville in two weeks time, and could also race at Queensland Raceway, Bathurst, Sandown and Sydney.
Jones will race chassis WR003 – a car which he drove in during the 2008 V8 Supercars Championship in Team BOC colours. The car will compete under the #20.
Former team engineer Matt Boniface has come out of a short-lived retirement to manage Jones' entry.
The team will announce a major sponsor for the car next week.
Jones says that getting a BJR-prepared car back into the Fujitsu Series has been on the radar for sometime.
"It's something that we have tried to do since the start of last year," Jones told Speedcafe.com.
"BJR has always been quite a big fan of the series. I started my V8 career there back in the day, and we ran Mark McNally for a while, and we've always been of the idea that we'd like to have a car in the series.
"It's great for me to get some miles heading into the endurance phase of the year at Phillip Island and Bathurst, but personally, I feel it's really well timed for me. I really feel like I'm ready to get back into some racing after having some time away – doing some behind the scenes stuff.
"Our BJR cars are performing really well at the moment, so I can't see any reason why that won't transfer to the Fujitsu Series car."
After winning the Development Series in 2004, Jones went on to drive for Garry Rogers Motorsport, Tasman Motorsport and BJR in the Championship Series, scoring a best result of third place in last year's L&H 500 Phillip Island.
Despite his early V8 success, Jones says does have some regrets.
"I left the Fujitsu Series a very happy camper, but as far as my career is concerned, history will show that I made some unfortunate career moves and it didn't go the way I'd hoped," he said.
"These things happen and you move on, progress forward and here I am again having another run.
"There are some very talented blokes running in that series, so hopefully we'll be able to have a race with them and see where we come out of it."
The third round of the Fujitsu V8 Supercars Series supports the Sucrogen Townsville 400 on July 8-10.