Ambrose aims to manage Sonoma hopes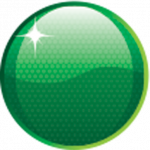 Marcos Ambrose will focus on the racing, and not the pressure, at Sonoma this weekend – the race he is expected to win.
The Australian NASCAR star came within a whisker of victory last year when he elected to save fuel during a caution period late in the race, stalling his car and eventually finishing sixth.
It's a mistake that he admits has cost him many hours sleep.
Twelve months on, Ambrose is regarded as the favourite to win at the 1.99-mile road course. In his three NASCAR Sprint Cup Series starts at Infineon Raceway, his best starting and finishing position is third, both in 2009.
This year, Ambrose wants to concentrate on the race, not on the past, and take his first NASCAR Sprint Cup win.
"The key to success at Sonoma is managing expectations," Ambrose said.
"Everyone knows we are going to go there and be competitive, there is a lot of pressure on us, but for me it's about forgetting everything that is going on around the track and just worrying about the actual race track itself.
"It's going to be important to save tires, save brakes, look after the fenders and run fast to get to the front of the field to control the race. If you can be the leader, when you pit everyone else is going to follow you into the pits and make a stop also.
"If we can control when everyone else pits, that can change everyone's strategy and get them off sequence, which will be to our advantage."
Ambrose's car will have a different look this weekend. Stanley will run a special paint scheme on the #9 Ford Fusion. The car will feature the names of one child from each U.S. state and Washington D.C. who is a current or former Children's Miracle Network Hospitals patient.
Besides the expectation of victory, Ambrose will be racing for $1 million this weekend, as Stanley will donate $1 million to Children's Miracle Network Hospitals if he should win in Sonoma as part of the 'Racing for a Miracle' program.