Ogier wins Acropolis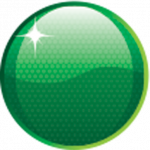 Sebastien Ogier has outrun Citroen teammate Sebastien Loeb to win the Acropolis Rally in Greece.
Ogier began the final day 2.2-seconds behind Loeb, having dropped time on Saturday's final stage due to a combination of hanging dust clouds and his eagerness to gain a more advantageous road position for the final-day battle.
He appeared to have benefitted from being able to drive over the cleaner lines created by Loeb through the loose surface gravel when he moved into the lead by 0.1s after Sunday's opening stage. Loeb fought back with a faster time through the next run, which gave the seven-time world champion top spot once more by the same amount heading to the mid-morning service in Loutraki.
But with Loeb's road position proving more of a hindrance on the repeated stages 16 and 17, the flying Ogier was able to build a lead of 10.5s with just the Power Stage left to run.
"It was a difficult start on Friday but I managed to find a good rhythm, especially yesterday when we pushed hard," said Ogier.
"I am very happy and it's perfect to get this result."
As well as claiming 25 points for winning overall, Ogier bagged three bonus points for going fastest on the event-closing Power Stage by a scant margin of 0.009s over Loeb, whose second place in the intense Greek heat was his 100th podium finish in the WRC. Citroen's one-two finish means it now holds a 55-point lead over Ford in the manufacturers' championship.
"It has been a great battle for sure but it was a bit frustrating not to win because I think we were the fastest on the rally," said Loeb.
"We cleaned the road two times and that was a big disadvantage. We could not do any better."
Mikko Hirvonen, in the lead factory Ford Fiesta RS WRC, closed to within 2.6s of Loeb starting the Power Stage but had to settle for third. The result means Loeb now heads the Finnish driver, who was fastest on stage 16, by 17 points in the drivers' rankings heading to Hirvonen's home event next month.
Jari-Matti Latvala was quickest on four of Sunday's five stages in the second works Ford, but delays experienced earlier in the event due to mechanical failures restricted the Finn to ninth in the final classification, one place behind Super 2000 World Rally Championship winner and countryman Juho Hanninen.
Petter Solberg, who held a commanding lead after day one, had to settle for fourth in his privateer Citroen.
"I was happy with my performance but I can't do more than this," said Solberg.
"I pushed hard and tried everything but a private team is a private team and it's difficult."
Final Results : Acropolis Rally
| | | | | |
| --- | --- | --- | --- | --- |
| Pos | Driver | Car | Model | Time |
| 1 | Sebastien Ogier | Citroen | DS3 WRC | 4:04:44.3 |
| 2 | Sebastien Loeb | Citroen | DS3 WRC | +0:10.5 |
| 3 | Mikko Hirvonen | Ford | Fiesta WRC | +0:13.5 |
| 4 | Petter Solberg | Citroen | DS3 WRC | +0:38.8 |
| 5 | Henning Solberg | Ford | Fiesta WRC | +5:24.7 |
| 6 | Matthew Wilson | Ford | Fiesta WRC | +6:54.7 |
| 7 | Kimi Raikkonen | Citroen | DS3 WRC | +8:29.4 |
| 8 | Juho Hanninen | Skoda | Fabia S2000 | +11:34.7 |
| 9 | Jari-Matti Latvala | Ford | Fiesta WRC | +13:08.8 |
| 10 | Dennis Kuipers | Ford | Fiesta WRC | +15:10.1 |
Driver's Championship
| | | | | |
| --- | --- | --- | --- | --- |
| Pos | Driver | Car | Model | Points |
| 1 | Sebastien Loeb | Citroen | DS3 WRC | 146 |
| 2 | Mikko Hirvonen | Ford | Fiesta WRC | 129 |
| 3 | Sebastien Ogier | Citroen | DS3 WRC | 124 |
| 4 | Jari-Matti Latvala | Ford | Fiesta WRC | 76 |
| 5 | Petter Solberg | Citroen | DS3 WRC | 73 |
| 6 | Mads Østberg | Ford | Fiesta WRC | 48 |
Manufacturers Championship
| | | | | |
| --- | --- | --- | --- | --- |
| Pos | Team | Car | Model | Points |
| 1 | Citroen Total | Citroen | DS3 WRC | 250 |
| 2 | Ford Abu Dhabi | Ford | Fiesta WRC | 195 |
| 3 | M-Sport Stobart | Ford | Fiesta WRC | 87 |
| 4 | Petter Solberg | Citroen | DS3 WRC | 61 |
| 5 | Ice 1 Racing | Citroen | DS3 WRC | 34 |
| 6 | Munchi's | Ford | Fiesta WRC | 32 |