More cars coming for Carrera Cup Australia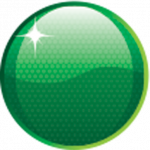 The Porsche Carrera Cup Australia Championship is set for a mid-season expansion, with four new cars being ordered from Germany.
The Type 997 Porsche 911 GT3 Cup vehicles are expected to arrive in time for the category's races at Phillip Island's L&H 500 on September 16-18.
The opening two rounds of the reborn one-make series have taken place with 22 and 20 car grids respectively – numbers that Porsche Cars Australia motorsport manager Jamey Blaikie says were below demand.
"The category has experienced strong demand for cars since the start of the season, so we felt the timing was right to bring more cars in to Australia," said Blaikie.
"When we re-launched Carrera Cup at the start of the year, we were only able to secure and ship 22 cars to Australia for round one, plus an additional Guest car.
"We have had more enquiries on vehicle availability over the past few months so we decided the time was right to extend the field by a few more cars."
Porsche Carrera Cup Australia's next round is at the Sucrogen Townsville 400 at Townsville on July 8-10.